The amendment, which was an extension of the current French holocaust denial law, was passed on the first reading on Friday.
The amendment covered all events which the French law defined as genocide, crimes against humanity, war crimes or slavery. The law set out penalties of up to one year in prison and a 45,000-euro ($50,000) fine for those who contradicted it.
"This text will punish the challenge or the trivialization of all crimes against humanity and war crimes," Ericka Bereigts, junior minister in charge of equality, told AFP news agency. MP Henri Jibrayel, whose ancestors survived the tragedy 100 years ago, said Friday was "one of the greatest days" of his political career.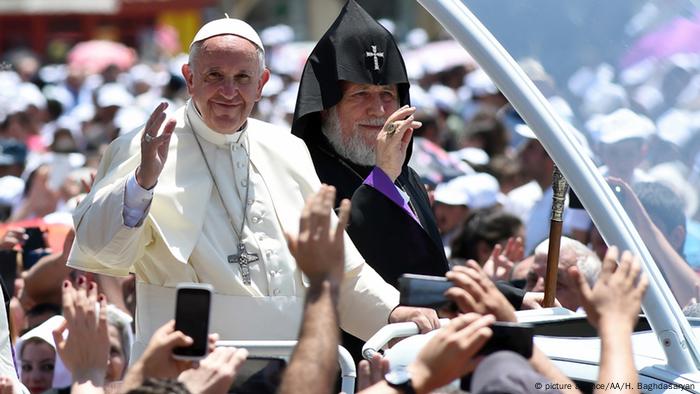 Pope Francis drew Ankara's ire when he condemned the "genocide" during his trip to Armenia last month
The document still needs to be passed by France's Senate before it is implemented. Its backers hoped to see it enter into force by the end of 2016.
Nearly 1.5 million people were slaughtered by Ottoman armies between 1915 and 1917. Turkey says the killings were a collective tragedy in which both Turks and Armenians die, but Armenians have campaigned long and hard for the mass murders to be categorized as a crime against humanity.
Relations between Turkey and Berlin soured last month when Germany voted to recognize the killings as genocide - a term Ankara rejects.
mg/bw (AFP)