France's most famous Nazi hunter, Serge Klarsfeld was awarded the Grand Cross of the Legion of Honor in a ceremony led by French President Emmanuel Macron on Monday.
Klarsfeld, 83, received France's highest award, while his wife, 79-year-old Beate Klarsfeld, received the National Order of Merit. She had already been awarded the Legion of Honor in 2014.
The Chief Rabbi of France Haim Korsia was among those who attended the ceremony at the Elysee Palace. The event was limited to family and close friends and associates.
Serge Klarsfeld was born September 17, 1935, in the Romanian capital of Bucharest. He escaped the Holocaust after his family moved to France but witnessed his father being taken away to die in the Nazi concentration camp of Auschwitz.
He became a naturalized French citizen in 1950, and 10 years later, while studying at the prestigious Sciences Po in Paris, he met Beate Kuenzel, the daughter of a former German soldier, on a metro platform.
Found their calling
Serge and Beate decided to bring fugitive Nazis to justice together, a mission they pursued for more than half a century.
"Neither could have succeeded without the other," their daughter Lida once said.
One of their most high-profile cases involved the capture of the notorious Nazi war criminal Klaus Barbie, a former Gestapo officer known as the "Butcher of Lyon."
In 1971, the Klarsfelds revealed that Barbie was living in Bolivia. In 1983 he was extradited to France where four years later he was convicted in a trial, and later died behind bars.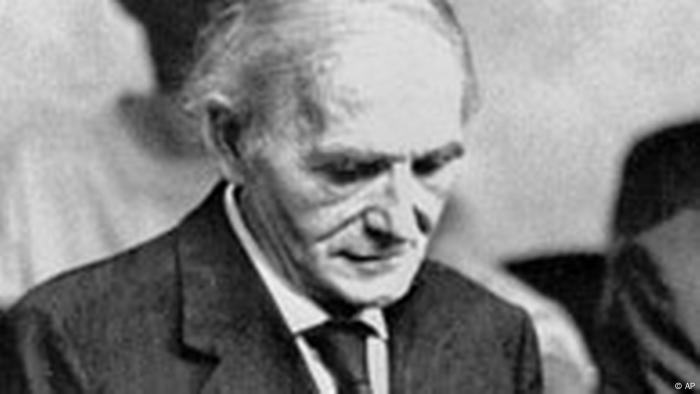 Serge and Beate Klarsfeld found Klaus Barbie hiding in Bolivia
They also pursued members of France's Vichy regime who collaborated with the Nazis. Officials included Rene Bouquet, Jean Leguay and Marice Papon, despite obstruction from former President Francois Mitterrand.
It was Mitterrand's successor Jacques Chirac who finally recognized France's role in the deportations, a declaration Serge Klarsfeld said owed much to his and Beate's campaigning.
av/rt (AFP, AP)
Each evening at 1830 UTC, DW's editors send out a selection of the day's hard news and quality feature journalism. You can sign up to receive it directly here.