Social Welfare Minister Sitara Ayaz comes across as an open-minded person. As someone who is unpretentious and passionate. She wears her hair down and has a scarf resting on her shoulders. She has dedicated herself to fight in order to help the women in the Northwest province in Pakistan. Those women have suffered a lot. First, there was the earthquake six years ago, then the war between militant Islamists and the Pakistani military. Last year, they had to cope with floods in the Indus valley.
"Women and children are suffering the most," said Ayaz.
Ayaz makes use of development aid to build homes for homeless women, former prison inmates and people who are employed but live alone. According to official figures, only 19 percent of women in Pakistan are working. But many more women have to make money to support their families and work in almost all professions, according to Ayaz. They are teachers, doctors, peasant women or have their own small manufacture for carpet or furniture.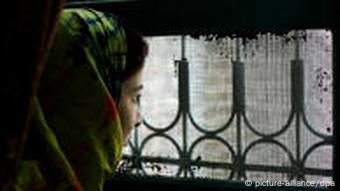 Some women in Pakistan are locked away and are suffering from domestic violence
"Home workers are usually not considered employed persons," Ayaz said. That's why she said she wants to change the labor law to implement gender equality.
Violence troubles Pakistan
Ayaz was invited to come to Berlin by the Deutsche Gesellschaft für Internationale Zusammenarbeit (GIZ), a German development agency. She also visited a battered women's shelter and a sheltered apartment in Berlin.
Violence is a huge problem in her province. In the first half of 2011, 179 women were murdered, including at least 14 of the so-called honor killings. There were 81 cases of domestic violence reported as well as 28 kidnappings.
Many women would prefer to work from home out of fear because they don't feel safe on the streets, said Ayaz. Sexual harassment in public and at work is common, even though it's illegal and can be prosecuted. Women also have to deal with threats from extremist violent criminals.
A new law could put an end to the fear of domestic violence. It's still debated in Pakistan's parliament and it appears likely the draft legislation will be enacted. This law would make it possible to punish forced marriage, provide for the quickly sentencing perpetrators of domestic abuse and make money available to support women.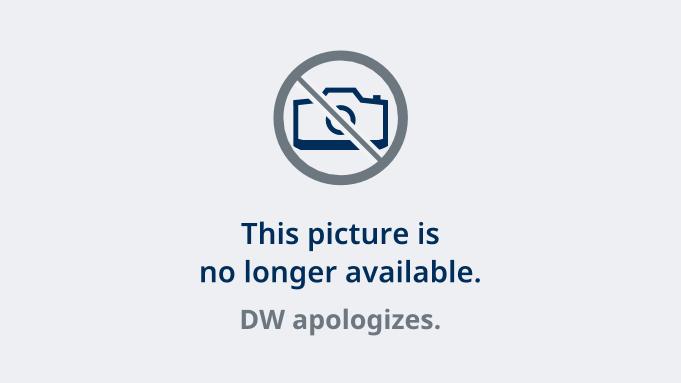 Many women don't feel safe on the streets, says Social Welfare Minister Ayaz
More women in Pakistan are also divorcing their husbands and shaking the core of Pakistani society, according to Fauzia Vigar from the women's organization Shirat Gah. Honor killings, assaults with acid as well as forced and early marriages are something very common. It's also tradition to hand over women to enemies in order to settle conflicts.
"Women are still considered the family's or the husband's property," said Vigar. And the situation for women has worsened with the peace agreement with the Islamists in 2009. Many women and girls hardly leave the house anymore out of fear of how they will be treated by men on the street, Vigar said. And if they do, they only dare to leave with a burka or hijab.
"The provincial government did not defend the rights of women and girls by all means," said Vigar.
Building schools for girls
The aftermath of the war between Islamists and Pakistan's military in 2008 and 2009 was bad, especially for the civilian population in Swat valley. All hotels and almost 300 girls' schools were destroyed in the former recreation area. Even though the bombings took place mostly at night and in the early morning hours while the students were not in danger, the message was clear, said Ayaz.
"There are elements that are opposing the fact that girls are attending school," she said. "But the government cares for girl's education."
She said much of her work lies in convincing the mostly conservative population that education is important. "Most people want a good education for their daughters today," she said with some pride.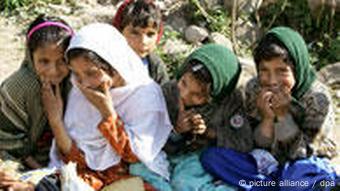 "Most people want a good education for their daughters today," said Ayaz
In order to protect women from domestic violence, Pakistani law requires the construction of battered women's shelters. But there are still obstacles to overcome, said Ayaz. Until now, in Khyber Pakhtunkhwar province, survivors of domestic violence can only find shelter in two homes.
Ayaz said she wants to implement the new ideas she got while she was in Berlin with funds from German development aid. She said she especially liked the idea of creating "sheltered apartments" instead of separated houses. She said it's important to provide shelter, but also to avoid stigmatization of the women and their children.
But according to Vigar, the women will still think twice before moving into a battered women's shelter - or apartment. "They will be disowned by their families", Vigar said.
"I'm proud of the little improvements we've achieved for the women," said Ayaz. "And this all has happened under the daily threat by militant groups."
Author: Henriette Wrege /sst
Editor: Sean Sinico