"I'm so scared what the future will bring." Anna, a German woman in her thirties, seems truly worried. She studied economics and is currently applying for jobs - so far without any success. "Many employers are specifically looking for people with a diploma. I can tell that a bachelor's degree like mine is just not enough."
And Anna is not the only one worrying about her degree: Almost two-thirds of the students in Germany consider a bachelor's degree inadequate for starting their professional career. Exactly 15 years ago, Germany - among other countries - decided to replace virtually all of its German degrees, such as the diploma, with internationalized bachelor's and master's degrees.
On June 19, 1999, education ministers from 20 European countries gathered in Italy's oldest university town, Bolgona. "We had a vision," Edelgard Bulmahn, who served as minister of education in Germany at the time, told DW. "Europe should not only be seen as a common economic area, a labor market, a political entity but it should also build a cultural, social and scientific unit."
The politicians thought that having a common university system could pave the way for this vision - and so the Bologna Reform agreement was born.
Good idea, bad implementation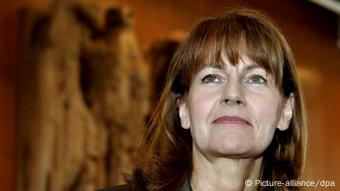 Edelgard Bulmahn, former minister of education, signed the Bologna agreement for Germany
Its main goals were to facilitate similar study conditions across Europe, to create a curriculum more responsive to the labor market and to allow for more mobility for students and scientists in Europe. Universities and students were supposed to help decide in which direction the reform was going to develop. But in fact, up until today, at least students in Germany are skeptical of the process.
"There is no room to think freely, it's like in school", Anna recently told German newspaper "Zeit Online". And Tobias, who used to work in the students' union executive committee of the Humboldt University of Berlin, added: "It is important for me that studying remains socially fair, but that's not the case with bachelor's and master's degrees. There are too few masters' courses. And that's a small disaster."
A recent study by the Allensbach Institute shows: Students complain about time pressure and jam-packed schedules while doubting that a bachelor's degree will help them find a good job - just like Anna. Therefore almost two-thirds of those polled said they would definitely go for a master's degree after graduation.
Good-bye history and philosophy- and hello economics and law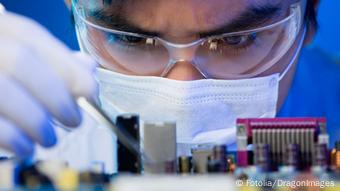 An eye on sciences: Critics complain that especially economically useful courses are supported by universities
But there are voices that say the Bologna Reform was carried out quite well - at least from the perspective of the universities. One of these voices comes from Franz Bosbach, the vice principal for teaching and studies at the University Duisburg-Essen.
"We had to implement a completely new system into the courses we offer. I believe that the universities have shown what they are capable of and that they can actually adapt these systems," Bosbach said. Of course slight adjustments still have to be made, he added, but all in all the transition was successful.
Wolfgang Lieb, a former politician for education, has a less positive impression. When the Bologna Reform was implemented 15 years ago, he was excited. Now he has lost much of his enthusiasm.
According to Lieb, the strong emphasis on employability is wrong: "The educational side of the process has been pushed aside in favor of economic aspects. That's why universities are now very much led by an economic way of thinking."
What's been lost in the process, Lieb added, is the humanistic and social focus of many universities. After all, one outcome of the Bologna Reform is that courses focusing on economics are promoted and are hence particularly in demand, according to Lieb.
Speaking Bavarian because of Bolgona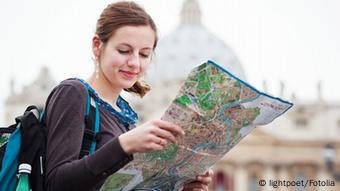 Students have the choice to study abroad in one of 47 different countries
Despite the emphasis on economics courses, Clara decided to study political sciences. And the 20-year-old came all the way from Italy to Germany to do so. "Everyone is always talking badly about Bologna but I'm really happy about the reform. It allowed me to come here and to study without any problems," she told German newspaper "Zeit Online." Now she is living in Bavaria and she even learned to speak with a local accent.
That's one of the upsides, according to Bosbach from the University Duisburg-Essen: Germany is a very attractive destination for incoming students and has ranked within the top three of the most sought-after host countries for years.
"We have a high number of incoming students, not only from the Bologna area. So we're actually quite satisfied. We're less happy about the outgoing rate which could be higher," he said.
Many German students are hesitant to go abroad for a semester or an internship, he added. "But we're working on that and we're trying to convince people." His main argument: by now, 47 countries have joined the Bologna Reform.