Online services such as Facebook can be forced to seek out and delete content identical or equivalent to comments that have previously been declared illegal, the European Court of Justice (ECJ) ruled on Thursday.
The ECJ said any order given to a host provider to do so could also be effective worldwide "within the framework of the relevant international law," which ECJ member states should take into account.
The case stems from a suit brought by Eva Glawischnig-Piesczek, the former leader and current parliamentary chair of the Austrian Green party, against Facebook Ireland. Glawischnig-Piesczek was seeking an order that Facebook Ireland remove not only an insulting comment published by a user but also identical or equivalent content, and to have the injunction extended worldwide.
Read more: Illegal wildlife trade thrives on Facebook, internet forums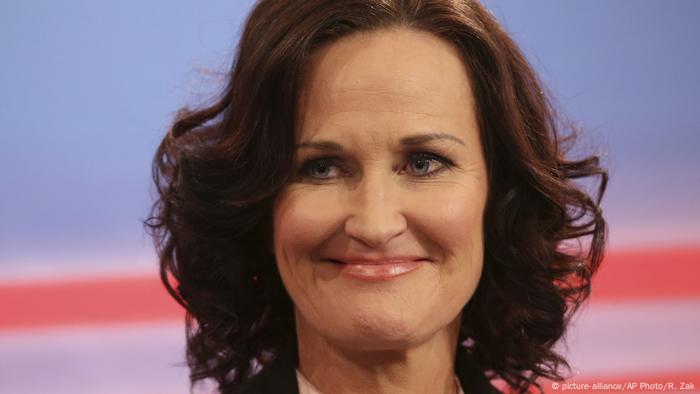 The ruling is in Eva Glawischnig-Pieschek's favor
Online insult
The offending content in her case was a derogatory comment posted by a user alongside an article about her party's support for a minimum wage for refugees.
Thursday's ruling contains the proviso that equivalent content means content that is essentially unchanged with relation to the original comment, so that host providers are not required to carry out an independent assessment and can thus use automated search tools and technologies in their search.
The ECJ's ruling will now form a basis for the Austrian Supreme Court's verdict on Glawischnig-Piesczek's case.
The Austrian politician has hailed the court's decision, calling it a "historic step for the protection of personality rights against internet giants."
Facebook exempts politicians' posts from fact-checking
tj/ng (dpa, Reuters)
Each evening at 1830 UTC, DW's editors send out a selection of the day's hard news and quality feature journalism. You can sign up to receive it directly here.