As of Wednesday evening, the crowdfunding initiative by former undercover CIA agent Valerie Plame Wilson had raised over $27,000 dollars (23,000 euros) - a sliver of the $1 billion goal she had set on August 18 that would be enough to purchase a controlling share of Twitter and ban Donald Trump from his preferred communication tool.
Plame used the hashtags #BuyTwitter and #BanTrump when she launched the initiative on GoFundMe last week.
Plame's statement on the donation pace lists the "horrible things" that Trump has done on Twitter, such as "emboldening white supremacists" and "promoting violence against journalists," before writing that Trump's nuclear twitter tirade against North Korea took it "to a dangerous new level."
"It's time to shut him down," she wrote.
President Trump has favored his private Twitter account over the official POTUS one as a policy communication tool. He has tweeted at all hours of the day on political decisions that have ranged from banning transgender military service members to undoing the Obamacare health plan – and even occasionally throwing in a typo that has unleashed global confusion.
Read more: COVFEFE Act proposed to preserve President Donald Trump's tweets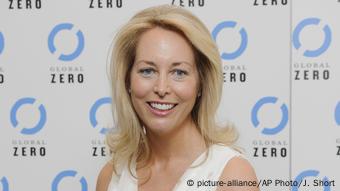 Valerie Plame Wilson, an ex-CIA operative, wants to take back Twitter from Trump
Even if Plame were to reach her ambitious $1 billion goal, the amount would not enable her to buy an outright majority of Twitter shares, which would cost around $6 billion according to news agency AP. However, she would become the company's largest shareholder and therefore would have a prominent voice in the San Francisco-based company's actions.
Twitter declined to comment Wednesday on Plame's plan.
White House responds - via email
However, the White House did not remain silent. In a statement emailed to reporters, Press Secretary Sarah Huckabee Sanders wrote that Plame's "ridiculous attempt to shut down [Trump's] first amendment is the only clear violation and expression of hate and intolerance in this equation." The spokeswoman added that the low donations total showed that Americans approved of the president's Twitter usage.
As of Wednesday morning, only $6,000 had been raised. However, the total had grown to over just over $26,400 by 21:20 EST the same evening, rising over $2,000 in around one hour.
Plame's name made headlines in 2003 when her identity as an undercover CIA operative - considered classified information - was leaked by a State Department official in then-US President George W. Bush's administration to journalist Richard Novak, who published the information in the Washington Post. The leak was seen as an effort to discredit her diplomat husband, Joe Wilson, who had criticized Bush's invasion of Iraq in a New York Times op-ed just days earlier.
Plame resigned from the CIA in 2005. She currently works as a public speaker, consultant and anti-nuclear activist.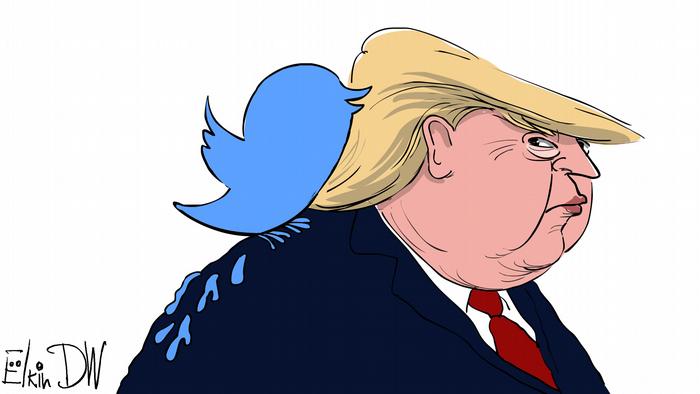 Birds of a feather stick together? Twitter hasn't always benefitted Trump