European Parliament members voted 384 to 153 in a non-binding resolution on Thursday to urge the European Commission to carry out a "thorough assessment" of the daylight saving time (DST) arrangements for summer time and, if necessary "come up with a proposal for its revision."
"Numerous studies have failed to reach a conclusive outcome, but indicate negative effects on human health," the members of European Parliament wrote in their proposal.
Read more: Time change and its discontents
For decades, Europeans have gone through a twice-yearly ritual of changing their clocks to make the most of natural daylight. Current EU law came into force in 2001 and set a bloc-wide date and time for the start and end of summer.
In late March each year clocks go forward by 60 minutes and in late October they are put back again.
Irish move to stop the clocks
Ireland's MEP Sean Kelly has been working to stop moving the time at the committee level in the European Parliament.
"We think that there's no need to change the clocks," he said. "It came in during World War One, it was supposed to be for energy savings — the indications are that there are very few energy savings, if any — and there are an awful lot of disadvantages to both human beings and animals that make it outdated at this point. We're working to try and end it."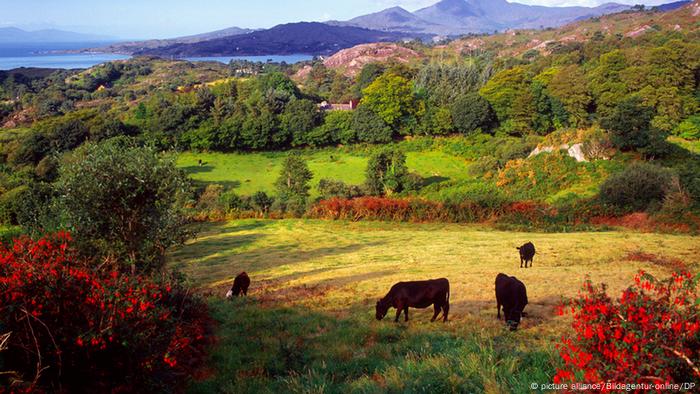 Farmers have said cows can become impatient when they have to hold their milk for an extra hour
Finnish backing
A citizens' petition in Finland last year gathered 70,000 signatures from people asking the state to stop the twice-yearly hour changes. There are only six hours of daylight in late December in Helsinki, the EU's most northern capital, but this rises to more than 18 hours in the summer.
A Finnish parliamentary committee heard a series of experts before concluding that people do not adapt smoothly to the changes and that changing the clocks caused short-term sleeping disorders, reduced performance at work and could also lead to serious health problems.
The European Parliament's Research Service found last October that the health implications of daylight saving time were "more severe" than previously thought.
In January, Finnish Transport Minister Anne Berner said, "The government has decided to propose the abolition of daylight saving."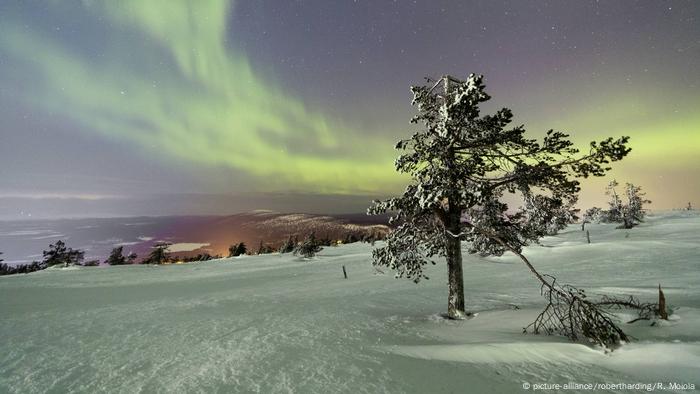 Northern Lights in winter over Finland's Lapland
"Our objective is to abandon the changing of clocks uniformly within the EU," Berner said. "Member states should jointly agree whether to move permanently to winter or to summer time.
"I want to further a cause that people and parliament have considered important," Berner said. "It is vital that a harmonized timetable for abandoning the arrangement would be adopted in the European Union. That would be the only way to ensure the proper functioning of the internal market and smooth flow of transport."
Moscow switched Russia to permanent winter time in 2014, Finland has recommended the same step for the EU in response to last year's petition on the issue.
EU Commission dismissive
However, EU Transport Commissioner Violeta Bulc told parliament on Thursday that the health benefits from longer daylight should be taken into account. She also suggested there was little enthusiasm in EU national capitals to change the current legislation.
"The evidence is conclusive only on one point," Bulc told MEPs. "That letting member states be free to apply uncoordinated time changes would be detrimental for the internal market."
Read more: Daylight saving time 'doesn't do any good'
A study for the European Commission in 2014 found a majority of EU member states were happy with the existing time arrangements.
Any proposal to amend the law would need the approval of a majority of EU member states governments and the parliament. The whole process could take more than a year.
jm/sms (AFP, dpa)