"There is no connection between EU agricultural subsidies and the rise in food prices or the food shortage in developing countries," said Michael Mann, spokesman for the EU agriculture office in Brussels.
That may have been the case fifteen years ago, added Mann, when some 10 billion euros ($15.6 billion) went into export subsidies, but these will have sunk to one billion by the end of this year.
In total, the EU spends over 42 billion euros on agriculture, which represents over 40 percent of its entire budget. As the largest financial contributor to the 27-member bloc, Germany's share in the agriculture pot adds up to around 9 billion euros. It also receives 6 billion euros in agricultural subsidies, which mainly go to individual farms or to agrarian development.
Subsidies may hurt development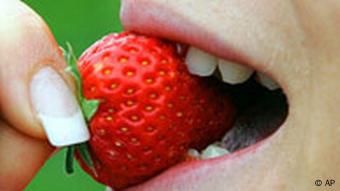 Farmers should select their products based on the market, not on subsidies
Thierry Kesteloot, who is responsible for agriculture and food supply at the aid organization Oxfam in Brussels, said that there is no direct relationship between the EU's subsidies and the current food crisis -- at least in the short-term. Long-term, on the other hand, would be a different matter.
"EU subsidies that serve to expand Europe's competitiveness on the international markets hinder the development of agriculture in developing countries," he said.
But Mann pointed out that there are hardly any trade restrictions on developing countries. A special program for the world's 49 poorest countries guarantees them free access to the European market for every product except arms -- and without any quotas.
Thanks to subsidies, the EU used to be one of the largest exporters of sugar, but it now imports its sugar from developing countries, said Mann.
Tilling the soil with subsidy reforms
Until now, exactly how much EU member states receive in subsidies and what they do with the money has been a well-kept secret. Germany has also refused to disclose the details about the funding it gets from Brussels. But that's about to change.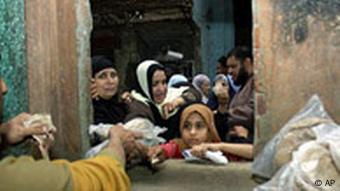 Soaring food prices have led to recent protests in developing countries
"As of April 2009, every recipient of agricultural subsidies must disclose how much they receive," said Mann.
The EU's agricultural policy has been in a state of reform since the Agriculture and Fisheries Council in Luxembourg agreed in 2003 to fundamentally change its approach.
One important point has separating premiums from products, which means that the farmers decide themselves what they produce. They can thus choose themselves what to grow based on market demand rather than the size of the premiums.
In addition, subsidy payments are contingent on certain standards pertaining to environmental protection, animal welfare and quality control in food products. Increasingly, funds are also being paid into agrarian development programs instead of handed out to farmers directly. And the EU aims to reduce subsidies to large farms.
The reforms that have already been implemented are currently being reviewed by Commissioner Mariann Fischer-Boel. The remaining measures will be introduced on Jan. 1, 2009, if the EU member states manage to agree on a compromise by then.