EU Antitrust Commissioner Margrethe Vestager said Wednesday that the EU would expand its legal battle against Google after a year-long investigation found evidence the company was violating competition rules.
"A competitive mobile internet sector is increasingly important for consumers and businesses in Europe," Vestager said in a statement. "We believe that Google's behavior denied consumers a wider choice of mobile apps and services and stands in the way of innovation by other players."
Her comments came the same day the European Commission sent Google a statement of objections, accusing the American tech giant of blocking competition by limiting most mobile users to its Android operating system, which runs on around 80 percent of smartphones in Europe.
Ongoing battles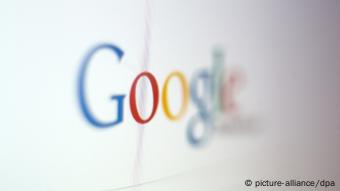 This is the second case the EU has opened up against the American tech company
The commission says Google violated antitrust rules by requiring mobile manufacturers to pre-install programs like Google Search and Chrome in order to license Google apps. The company is also accused of preventing manufacturers from selling devices with competing operating systems.
This is the second battle the EU has taken up with Google over the past several years. In another case that has dragged on since 2010, the commission accused the company of eliminating competition by promoting its own online shopping services within search engine results.
In January, Vestager also said she would launch an investigation into a much-touted tax deal between Google and the UK's government.
blc/jbh (Reuters, AP, AFP, dpa)