Humans could be living on a warmer Earth if predictions made by a new report become reality. The Copenhagen Diagnosis, published in Potsdam, Germany, on Tuesday, outlines how the world's climate could change if greenhouse gas emissions aren't slashed.
The document's release comes two weeks before politicians meet in the Danish capital for a long-awaited international climate conference.
"This is a final scientific call for climate negotiators from 192 countries that must embark on the climate protection train in Copenhagen," said Hans Schellnhuber, director of the Potsdam Institute for Climate Impact Research (PIK).
"They need to know the stark truth about global warming and the unprecedented risks involved," he said in a statement about the study to which he and 25 other scientists contributed.
The average global temperature could rise as much as seven degrees Celsius (10.8 Fahrenheit) by 2100, if greenhouse gas emissions are not drastically reduced, the study said.
Latest findings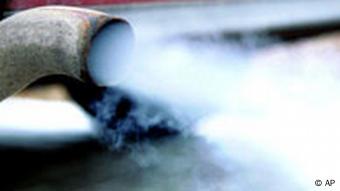 Everyone must contribute to reducing emissions, scientists say
The report aims to "update the world on the latest climate science," according to the Copenhagen Diagnosis Web site. It reveals key findings since the publication of the landmark Intergovernmental Panel on Climate Change (IPCC) Fourth Assessment Report two years ago.
"If we are to avoid more than 2 degrees Celsius warming, which many countries have already accepted as a goal, then emissions need to peak before 2020 and then decline rapidly," said Richard Somerville, a professor at the Scripps Institution of Oceanography at the University of California, San Diego.
Carbon dioxide emissions cannot be allowed to continue to rise if humanity intends to limit the risk of unacceptable climate change, he added.
Emissions must reach a "near-zero" level within this century, the scientists' report concluded.
Emissions of heat-trapping carbon dioxide from fossil fuels were 40 percent higher in 2008 than in 1990, the report said.
Sea level rising rapidly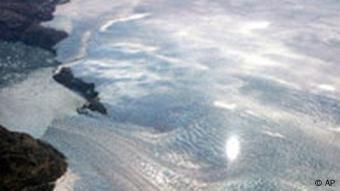 The Greenland ice cap - things look different these days
In addition, satellite and ice measurements show that both the Greenland and Antarctic ice-sheets are losing mass and contributing to sea level rise at an increasing rate, the report said.
Summer melting of Arctic sea-ice has also exceeded IPCC climate models by some 40 percent for the period from 2007 to 2009. The sea level has risen more than five centimeters in the past 15 years - 80 percent higher than 2001 forecasts. Global sea-level rise could exceed one meter by 2100, with the upper limit being as much as two meters.
The findings have been gathered from scientific journals since 2005, the cut-off date for the 2007 IPCC report.
Some of the authors of the Copenhagen Diagnosis were also part of the 2007 United Nations' IPCC group awarded with a Nobel Prize, along with former US Vice President and environment advocate Al Gore.
als/AP/AFP/Reuters
Editor: Sean Sinico