Dutch Saint Martin's Prime Minister William Marlin on Friday announced his resignation amid a political spat with the Netherlands over the terms of hundreds of millions of euros in relief aid, according to Dutch media reports.
Despite pressure from the Dutch government and two votes of no confidence in Saint Martin's parliament, Marlin had refused to step down, accusing The Hague of orchestrating a "political conspiracy" to oust him.
Read more: Hurricanes release energy of 10,000 nuclear bombs
Since Hurricane Irma swept across the island in September, devastating some 70 percent of infrastructure on the Dutch side, Marlin has refused to agree on conditions proposed by the Dutch government to release some 550 million euros ($656 million) in aid.
The conditions aimed to safeguard the funds, including requiring the government to set up a monitoring system to oversee the monetary flow and implement anti-corruption measures.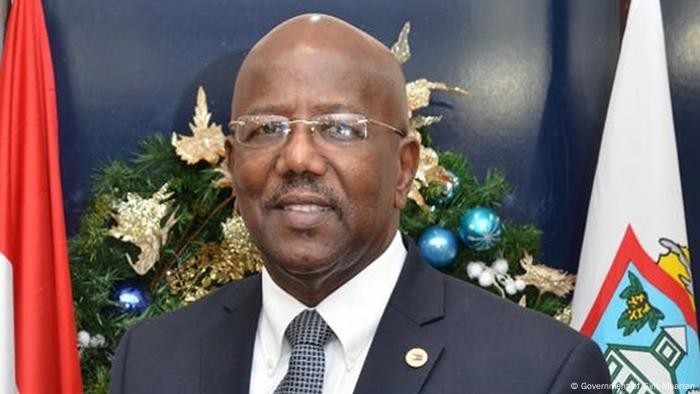 William Marlin had refused to step down, accusing the Dutch government of orchestrating a "political conspiracy" to oust him from power
'Rules of the game'
In October, Dutch Prime Minister Mark Rutte lashed out at Marlin's refusal to accept the conditions, saying the local government in Saint Martin needed to be accountable for assistance and relief.
"We took this decision because we want to start rebuilding Saint Martin, a process which is now being jeopardized by these developments," Rutte said. "The Netherlands is ready to help, but everybody has to stick to the democratic rules of the game."
Read more: Rebuilding tourism after Hurricane Irma
On Friday, Rutte announced that the funds would be released, including an additional 67 million euros ($80 million) for the nearby islands of Saba and Saint Eustatius. "It's really urgent that reconstruction should start as soon as possible," he said.
Saint Martin is an island in the Caribbean, split between France and the Netherlands. The Dutch side is considered a nation within the Kingdom of the Netherlands. Hurricane Irma was one of the strongest hurricanes recorded in the Atlantic Ocean.
ls/jm (AFP, Reuters)