Several companies are offering tours to sparsely-populated regions in the path of the eclipse such as the Arctic or Mongolia's northern border, and tourists will be able to watch the phenomenon from charted ships or even airplanes that try to keep up as the eclipse zone sweeps across the globe.
"People should not go on these trips with unrealistic expectations," Professor Hans-Ulrich Keller, who directs the Carl-Zeiss Planetarium in Stuttgart told German news agency DPA.
The umbra, or moon's umbral shadow, is only 300 kilometers (186 miles) wide at the most, which means that few people will have the chance to see a total eclipse of the sun from where they live, said Keller.
A trip abroad to witness such a rare event makes it all the more exciting but with a maximum blackout time of around two minutes and 12 seconds, this year's eclipse on Aug. 1 is a little on the short side.
Best viewing in Arctic, China, Russia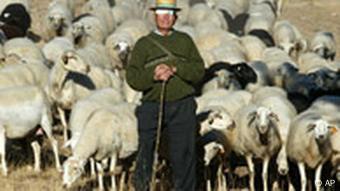 Don't forget your sun glasses!
In the Arctic and northern China -- the best viewing points on the planet -- the sun is likely to be low on the horizon when the eclipse starts and this increases the likelihood of cloud obscuring the show.
One of the best places to watch the phenomenon is from the city of Novosibirsk in eastern Russia in the early afternoon where weathermen expect the sun to be higher up in the sky. In Germany and other parts of Europe north of the Mediterranean Sea the event will be visible as a partial solar eclipse only.
Those who do not manage to catch the solar eclipse this August might like to know that on July 22, 2009 a much longer version of the spectacle is due. That eclipse is set to last for a maximum of six minutes and 39 seconds as the umbra races from the Indian Ocean, across China and the south of Japan before reaching the Marshall Islands in the Pacific.
"Shanghai is in the main umbral zone," said Keller. Unfortunately July 2009 is the rainy season in many parts of the world where the solar eclipse can best be seen. The high level of cloud may still spoil the best-laid plans of those who want to see the sky darken for what many have described as "the ultimate astronomical experience."