Bach in Leipzig, Beethoven in Bonn, Mozart in Würzburg or Wagner in Bayreuth: These landmark music festivals featuring extraordinary composers are part of the audio series, DW Festival Concert (DWFC).
In 13 two-hour episodes, DW brings you all the names that stand for charisma and innovation in the German classical music scene.
The first season begins in October, with a new episode released every two weeks online on DW.
The program is produced in two languages, English and Russian, and broadcast through different DW partner radio stations in Canada, the United States and several other English-speaking countries. Russian broadcaster Radio Orpheus is also broadcasting the program in Russian.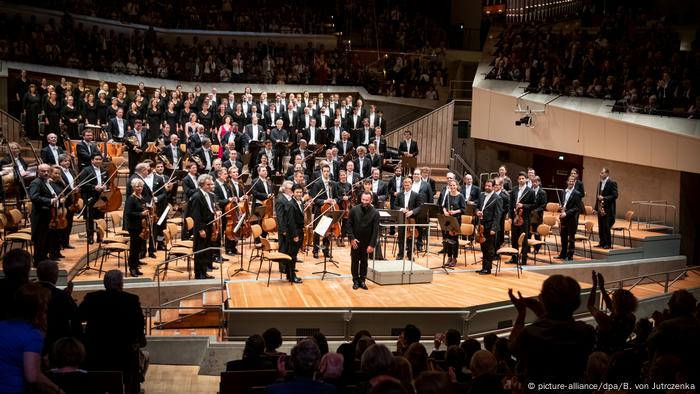 Performances will feature music from the likes of the Berlin Philharmonic Orchestra, seen here
Decades of classical music at DW
DWFC goes back a long way. In fact, apart from DW News, it is probably one of Deutsche Welle's oldest programs — classical music has played a big role for the German broadcaster ever since it was founded in 1953.
DWFC, in the form that it is today — as a curated concert program with recordings of leading German classical music festivals — has been present since 1983.
At the time, music journalist Rick Fulker, who had freshly made his way from the US to Germany, was responsible for the program and produced it until his retirement in 2020.
During the nearly four decades he spent at the broadcaster in Bonn, Fulker produced a staggering 770 episodes featuring classical music recordings. In his own words, what he found most fascinating was "the strong connection with the listener but also with my first home, the USA, as well as my chosen home, Germany."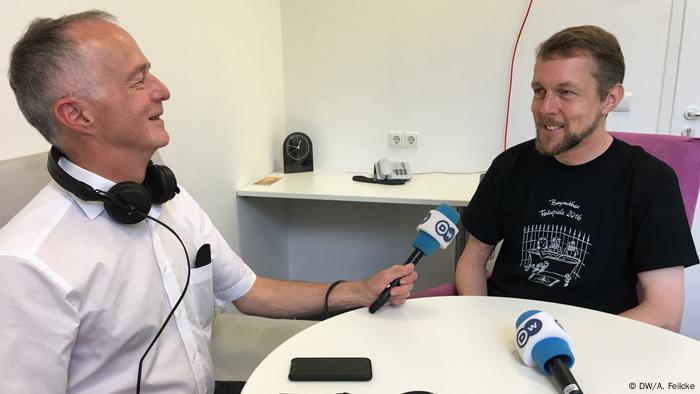 Rick Fulker (left) conducted many interviews with musical stars, including baritone Georg Zeppenfeld
Fulker explored the jungle of the German festival landscape, with an ever-increasing number of events dedicated to classical music. According to the German Music Information Center (MIZ), the number of classical music festivals increased fourfold from 1980 to around 500 events in 2010.
Not only the big and traditional festivals are included — the program also features younger and smaller events, like the chamber music festival Spannungen in Heimbach. Conversations with artists and festival organizers are a part of the broadcast. "The music programs for radio partners were not mainstream, but belonged to a niche, which was and still is very successful," said Fulker.
From Fulker to Burack: Passing the baton
Fulker paved the way for advancing the series, and Cristina Burack will now take over as host, producing the audio series with DW journalists Anastassia Boutsko, Gaby Reucher and music producer Thomas Schmidt for the new season, which begins on October 4.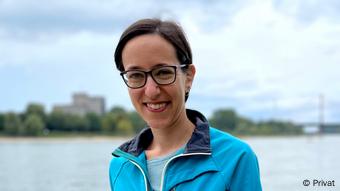 Cristina Burack hosts 'DW Festival Concert'
Burack, 34, also comes from the US, where she trained in classical music and history. Burack has worked in London and Berlin, all the while preserving her love for music.
"When I make music or listen to music, I lose myself in the rhythm and forget," she said, adding that she gets her love for music from her parents. She wants to now share her enthusiasm for music with listeners.
"For me, it is important to communicate that there is not only 'one' classical music — a rigid practice with fixed institutions and strict rules," she said. "There are so many different kinds of music, so much exciting information. And finally, it's about emotions, about human feelings and common experience. That is the classical music that I want to communicate. So that people listen to a program on a German festival and say, 'Yes, I want to go there. That's something I wasn't expecting, and I want more of it!'"
This article was adapted from German.