Having spent most of her 17 years in Germany, Hayriye Aydin may have to watch her parents being deported to Turkey next month. And that despite receiving nationwide recognition this week for her participation in an integration project.
"It's horrible, first you're honored, then you're deported," she said. "What are they thinking, tearing a family apart that's lived here for 17 years, and can speak German? It's incomprehensible that we're being deported at all."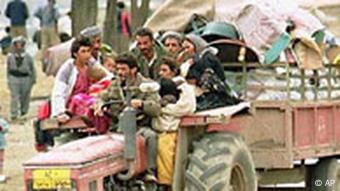 A repressed minority in Turkey, a number of Kurds have fled to Europe
Exception made for three family members
For the time being, an exception made by Berlin's Interior Senator Ehrhart Körting will allow Hayriye and two of her sisters to remain in Germany, while her parents and four younger siblings are deported.
"I made an exception for the three older sisters to remain here, at least until they have completed their final school exams," he said. "If they complete their exams successfully, and can live independently in Germany, then they can certainly stay here in the future. For the parents and other family members, I didn't feel I could justify making an exception."
A group of Hayriye's teachers and friends' parents guaranteed to pay the girls' expenses and started a petition to allow the entire family to remain in Germany.
In 1989, when the Aydin family first arrived in Germany, they were denied asylum seeker status and procured false documents to stay in the country for 17 years. Feyyaz Aydin, Hayriye's father, said he resorted to lying to German officials because he feared being sent back to Turkey.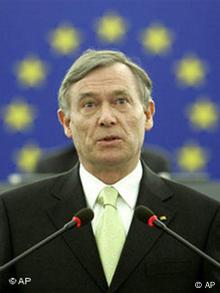 Köhler said he would examine the situation of illegal refugees in Germany
Family "embodies concept of integration"
The committee on petitions at the state parliament in Berlin, is investigating whether or not the Aydins could be allowed to stay in Germany. Gerd Fitkau, one of the members of the German parliament looking into the case, said he doesn't feel anyone in the family should be deported.
"The Aydins really embody the concept of integration," he said. "There are 11 children, including Hayriye, who despite being a Muslim, campaigned in a Berlin initiative against anti-Semitism. The children are all active in school, as class representatives, and pupil-teacher mediators."
German President Horst Köhler has promised to personally look into the Aydin case, although he stressed that he couldn't make any promises. Köhler also said he would investigate difficulties with the right of residence for families who have lived as illegal long-term refugees in Germany.