Rafael Henzel, one of the few survivors of a plane crash in Colombia that killed 71 people, gave a damning interview to Brazilian television on Sunday. The radio journalist told the program Fantastico that the crew did not alert passengers as to any irregularity, and didn't even warn them to follow safety procedures.
"At no point did someone from the cabin or the crew tell us, 'Put on your seatbelts,'" said Henzel, according to the Associated Press. "We just kept flying without any idea of what was about to happen."
Speaking from Colombia, where he was still recovering from his injuries, Henzel said that after they had been in the air for some time, passengers asked the crew how long it would be before they landed.
"Ten minutes," was the crew's response, Henzel recalled. "Then suddenly, the lights went off and the engines went off."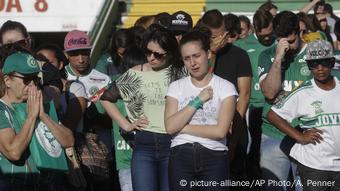 The incident caused a massive outpouring of grief across South America
Three Bolivians charged
The doomed charter plane was scheduled to fly from Santa Cruz, Bolivia to an airport near Medellin, Colombia. It was carrying 9 crewmembers and 68 passengers, among them players and staff for the Brazilian soccer team Chapecoense and several journalists. The team was scheduled to play Medellin's Atletico Nacional in the final of a regional tournament.
LaMia Flight 2933 crashed near Medellin, killing all but 6 aboard, including 3 athletes, a journalists and two crew members. Ongoing investigations across Colombia, Brazil and Bolivia have revealed that the plane ran out of fuel before it could land, and that the distance between the two airports was longer than the maximum range suggest for the Avro RJ85 aircraft.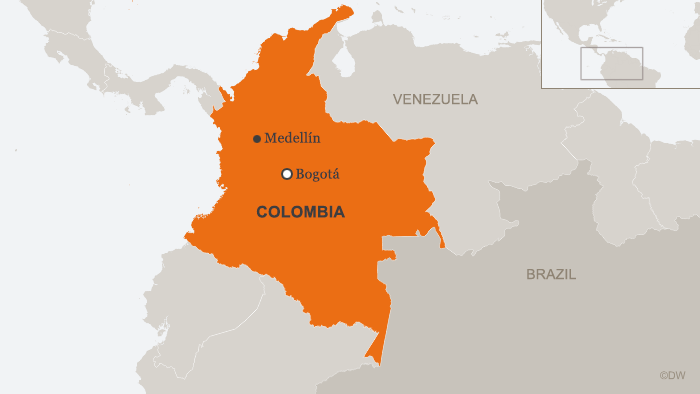 Two Bolivians have been arrested over the tragedy, including former aviation official Gustavo Vargas Villegas, who issued the license for the ill-fated plane. His father, one of the owners of LaMia, is also in detention. The pair have categorically denied any wrongdoing.
A third Bolivia suspect, Celia Castedo, has fled to Brazil because she says she does not think she will receive a fair trial in her home country. Castedo was an employee for the national aviation authority who checked the plane's flight plan before takeoff. She has said she realized that the aircraft did not have enough fuel to reach its destination, but was pressured by her bosses to alter the documents.