China denied Monday that it has been using social media to infiltrate German politics and business, a day after Germany's domestic intelligence service had accused Beijing of targeting German citizens using the professional networking platform LinkedIn.
"We hope the relevant German organizations, particularly government departments, can speak and act more responsibly, and not do things that are not beneficial to the development of bilateral relations," Chinese Foreign Ministry spokesman Lu Kang said.
Germany's Office for the Protection of the Constitution (BfV) said on Sunday some 10,000 German citizens had been targeted in an intelligence operation by Chinese spies.
"Chinese intelligence services are active on networks like LinkedIn and have been trying for a while to extract information and find intelligence sources in this way," the BfV said.
Read more: How Germany's foreign intelligence agency recruits young hackers
Stylish professionals
BfV chief Hans-Georg Maassen said China's spy agency created several fake profiles posing as those of consultants, policy experts, scholars and headhunters. Many of the profiles include pictures of stylish young professionals.
One of the accounts was credited to "Laeticia Chen," who claimed to be a manager at the "China Center of International Politics and Economy." The profile image was taken from an online fashion catalogue.
"The infections are difficult to detect, since network connections between service providers and their customers aren't suspicious," the BfV said. "This gives the attacker an even better disguise than before."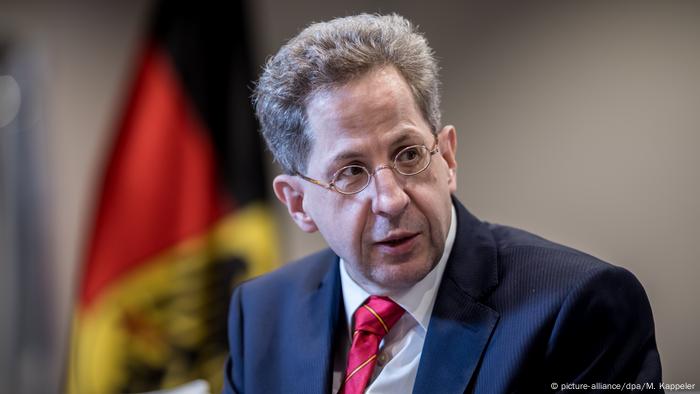 Hans-Georg Maaßen, president of Germany's domestic intelligence agency, has warned of China's latest espionage efforts targeting decision-makers
China's European escapade
Over the past decade, intelligence services in the West have warned of growing Chinese espionage, especially activity targeting European companies.
In October, the Czech Republic's Security Information Service (SIS) warned that Chinese spying increased in the past year, using available information networks to promote interests in the EU country, including attempting to suppress concerns about Tibet.
Read more: Chinese cyberattacks 'not a parallel with NSA spying'
The Czech intelligence agency added that China also engaged higher-risk cyber espionage activities, according to military intelligence sources.
In July, Germany's BfV warned that foreign governments, including China, Russia and Turkey, have bolstered industrial espionage efforts in the country, amounting to billions of euros in costs to the German economy each year.
amp, ls/ng (Reuters, dpa, AP)