It's 5 p.m. in Kousseri, a border town in the Far North Province of Cameroon. The small town lies on the Chari River, which separates it from the Chadian capital N'Djamena.
Idi, a 34-year-old Cameroonian was born in Kousseri but later left to go to the commercial capital Douala where he acquired a degree in computer science.
He had always wanted to come back to his hometown to help develop the area. He first took a job for a few years and raised the money he needed to start up his dream business. "I had acquired four computers before returning to Kousseri. I was asked to pay a monthly rent of 75 000 CFA [$130] ," Idi said.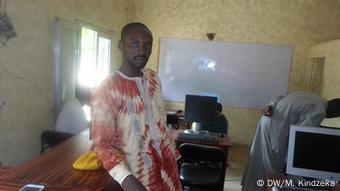 Wakil Idi has become a role model for the youths in his community.
Idi now rents some rooms for his classes. The youngsters learn basic computing skills. The computer scientist says that more than 200 youths had been trained so far and that many are now working in his centre.
According to him, unemployment is the main factor pushing many youths to join the West African based militant group Boko Haram and he felt he could do something to counter the group's recruiters.
Knowledge and bread for youngsters
Currently, 75 teenagers are receiving computer training at Idi's computer training center. When they graduate, some will stay to train the incoming ones until they find jobs. He is also employing many university graduates who have struggled to find jobs in the capital Yaounde.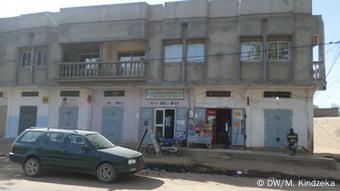 Idi's IT training center in Kousseri. The town lies on the border with Chad.
The graduates are not earning a lot of money but at least they can afford bread for their families. Hassan Abbashmir, a 36-year-old university graduate, describes how Idi helped him. "After I graduated from university in 2006, I was jobless for over 10 years. I wrote so many competitive entrance examinations for the government of Cameroon with no luck," Abbashmir told DW.
He then decided to come to Idi's IT training center and now he earns some money to take care of his wife and three children.
Not only Cameroonians attend computer courses at the training center. Idi also has Chadian students. Tijie Jacob from Chad was mentored by Idi, who later asked him to stay. "He asked me to remain at the center and teach other youths until I get a job. Thanks to the knowledge I gathered here, I can afford the daily bread for my family," 34-year-old Jacob said.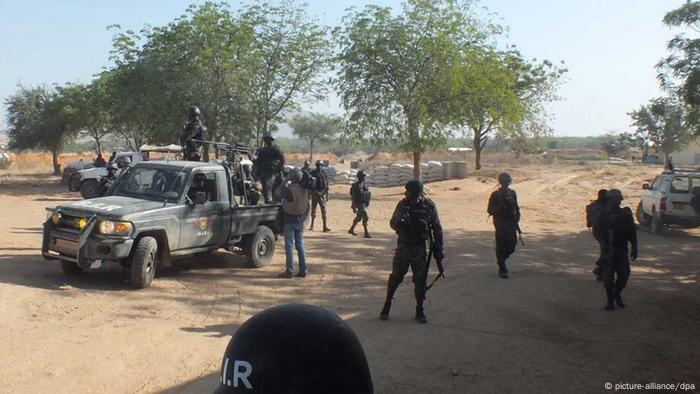 Forces from Nigeria, Cameroon, Niger and Chad have been fighting Boko Haram.
Militant group recruit jobless youths
The Nigerian Islamist group Boko Haram has been seeking to create an Islamic state across Nigeria, Cameroon, Niger and Chad.
Idi says Boko Haram's recruiters convince these youths to join the terror group by promising them huge salaries of up to $5,500. "I learnt that Boko Haram had enough resources at their disposal to easily manipulate unemployed youths." Idi himselfcan't afford to pay such amounts.
In 2014, Boko Haram continued to increase its presence in northern Cameroon. Since 2009, the militant group has killed at least 20,000 and displaced 2.3 million from their homes in Nigeria, Cameroon, Niger and Chad.