The first of three days of national mourning across the West African nation of Burkina Faso began on Sunday, following attacks in the capital, Ouagadougou, that left at least 28 people dead.
President Roch Marc Christian Kabore announced the mourning period after Burkinabe and French special forces ended a siege by militants of the group Al Qaeda in the Islamic Maghreb (AQIM) on early Saturday that lasted more than 12 hours.
The attack is the first of its kind in the West African nation, although it neighbors Mali, which has struggled with an Islamist insurgency since 2012.
"These truly barbaric criminal acts carried out against innocent people, claimed by the criminal organization Al Qaeda in the Islamic Maghreb, seek to destabilize our country and its republic institutions, and to undermine efforts to build a democratic, quiet and prosperous nation," Kabore said in a televised address to the nation.
Al Qaeda militants on Friday launched attacks on the Cappuccino Cafe and the nearby Splendid Hotel, popular among tourists, which left 28 people dead, including some 13 foreigners.
Ukrainian Foreign Minister Pavlo Klimkin announced that four members of a Ukrainian family were killed in the attack, including a nine-year-old child.
The death toll included a Ukrainian woman, her Italian husband - who owned the café - and their child. However, the Italian Foreign Ministry said in a statement on Sunday that it had not confirmed the death of the child.
At least six Canadians, two French citizens, two Swiss nationals, one Netherlander and one American were killed in the attack, according to their respective foreign ministries.
Authorities said they are in the process of identifying the rest of victims, although progress is slower than expected due to the high death toll.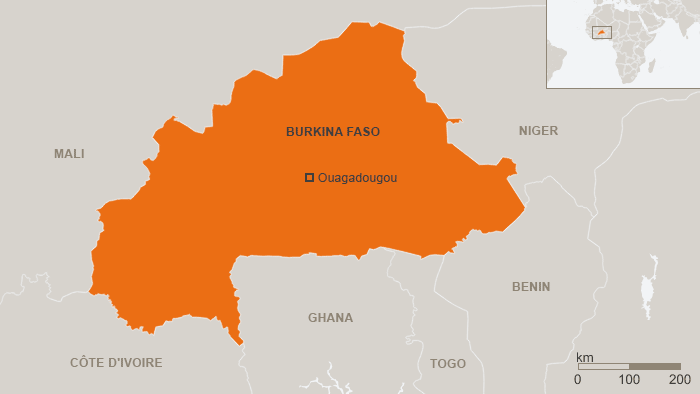 ls/tj (AP, dpa, AFP, Reuters)