He may have been the greatest playwright of all time, but William Shakespeare (1564-1616) didn't work alone. A team of international researchers has concluded that 17 of 44 works by the Bard were the result of collaborations, Oxford University Press said Monday.
That is more than twice as many as the eight of 39 plays that were identified back in 1986 by Oxford University Press as having mixed authorship.
Thought since the 18th century to have been Shakespeare's rival, Christopher Marlowe (1564-1593) is now credited with co-writing the Henry VI trilogy. Thomas Middleton (1580-1627) is said to have been an adaptor for "All's Well That Ends Well."
Eighteen experts from five countries have been working on the new edition since January 2009. Discovering that Marlowe was indeed not a rival but a collaborator overturned a long-standing belief about their relationship.
"A lot of scholars have suspected this since the 18th century but until very recently we didn't have any way to prove that it was reliable," general editor Gary Taylor of Florida State University told news agency AFP.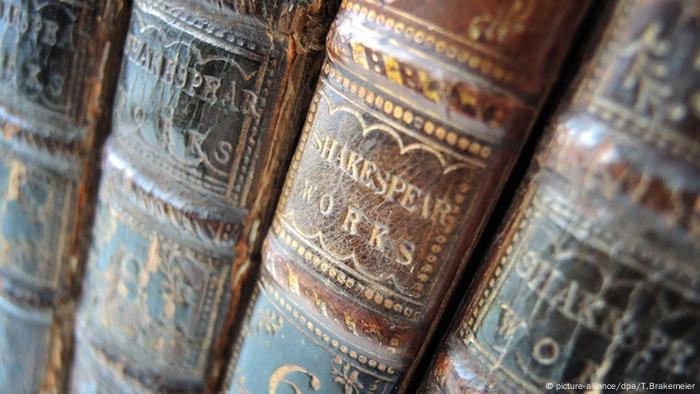 Big data revealed mixed authorship
According to Taylor, the research team made use of big data to conduct precise comparisons of works by Shakespeare and a number of his contemporaries. These kinds of computerized databases have only become available within the past two decades.
"We counted how often particular words and phrases appeared in texts by Shakespeare and other authors of his day. These patterns were pretty unmistakable," researcher Gabriel Egan of De Montfort University in Leicester told news agency dpa.
He said that it remains unclear exactly how the authors worked together. It could have been that Marlowe wrote the texts and Shakespeare later edited them.
"Part of what's interesting is the interaction of two very different geniuses. It's why those plays have struck people as being different from Shakespeare," Taylor continued, referring to the Henry VI trilogy.
"We can now see that difference is because this is Marlowe, a writer who was very interested in politics, violence and religious conflict. Marlowe writes about these things in a different style. These discoveries actually make these plays more interesting, not less."
kbm/ss (AFP, dpa)