In honor of Bertolt Brecht Year, one of his most famous play's -- "The Three Penny Opera" -- is scheduled to open Friday in Berlin's historic Admiralspalast.
Hasty renovations, under the auspices of entrepreneur Falk Walter, came down to the wire and the city gave its final approval for public use Thursday, one day before the premiere.
Fire safety issues such as emergency exit signs and smoke alarms were the major concerns.
Producer Klaus Maria Brandauer and his crew may be used to a little drama -- after all, that's their job -- but they can certainly breathe a bit easier now knowing that the audience will be allowed to take a sit for Friday's performance.
Brecht's beggars satirize Weimar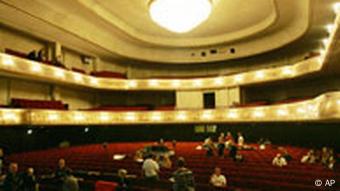 This inside looks good -- it's the foyer that's unfinished
"People tell us that they want to get unemployment down to three or four million -- or even half of what it is now -- and then they ask us why we're performing this piece," Brandauer told German public TV broadcaster's "Titel, Thesen, Temperamente" program.
The work, which premiered in Berlin in 1928, is a pointed satire of capitalist society. Brecht, who moved to East Germany after living in exile during World War II, was known for his socialist leanings and politicized plays.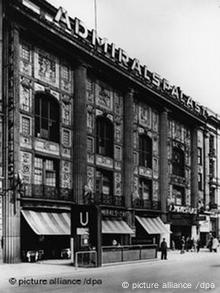 In 1940, Germany was at war and there was no GDR
In a twist of irony, the founding of the SED, former East Germany's governing socialist party, took place in the Admiralspalast in 1955. Brecht had been a member of the German Communist Party (KPD), the forerunner to the SED. He did not officially join the SED, though the former East German government attempted to glorify his work for their purposes.
"The Three Penny Opera," a tale of beggars, prostitutes and thieves in London's Soho district in the 1920s, depicts the darker side of big city life. Though set in England, Brecht was actually criticizing bourgeois-capitalism in Germany's Weimar Republic (1913-1933).
Frustration with poverty was, apparently, not a 20th century phenomenon: Brecht based the play on the 1728 "Beggar's Opera" by John Gray (text) and Johann Christoph Pepusch (music).
Rock star takes the lead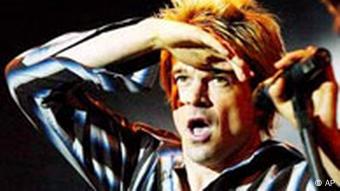 Rock star Campino knows the stage but is new to theater
Campino, the 44-year-old lead singer of the German punk rock band "Die toten Hosen," will make his theater debut in the lead role, Mack the Knife.
Elements of jazz and lighter entertainment music come through in Kurt Weill's score to "The Three Penny Opera." Sacred and operatic melodies can also be heard. In any case, the role will be a test of Campino's versatility as a musician, not to mention his acting skills.
In yet another case of irony, the Admiralspalast production of the anti-capitalist theatre piece is not subsidized by the German government but has received private sponsorship from Deutsche Bank.