Of all things to launch onto an unsuspecting public in Germany, Greg Koch picked American beer. A 51-year-old Californian with an impressive beard, Koch has been experimenting with coffee and chocolate flavorings in his hometown San Diego. And he thinks Europe is ready for a taste of his concoctions.
Koch spent the last four years looking at 130 different locations in nine countries, ranging from Iceland to Italy. But he opted for Berlin in the end, where his company "Stone Brewing" is setting up its own brewery. It's the first ever European subsidiary of a US craft brewer.
"The challenge with the German beer market is there's not much choice. It's full of industrial Pils," Koch said, adding that many people don't want to try his beer because it's American. Germans have a rather low opinion of industrially produced American beer, and - so far - an underdeveloped awareness of the very different, far more flavorful beers made by American craft brewers.
"For the rest of us who want something different and a little bit more flavor who would like to have some Rock'n Roll in their lives, we're here for you," he says.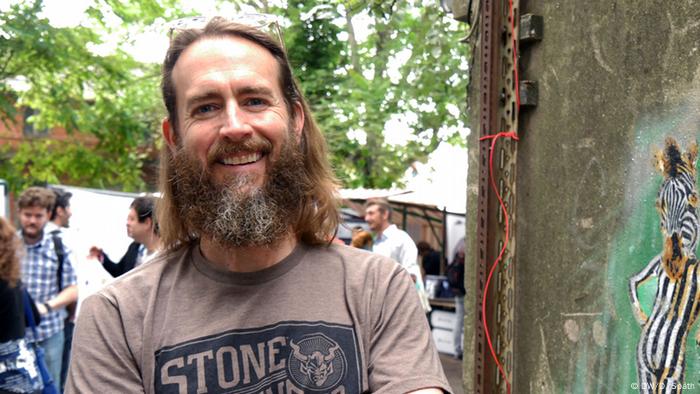 A tall order: Greg Koch is bringing US beer to Germany
Start-up capital
Berlin has established a reputation as Germany's entrepreneurs' capital. It's seen the highest number of start-ups in the country, ahead of Hamburg, since 2011, according to data from the Bonn Institute for the Study of Small and Mid-size Firms (IfM).
Berlin is well-suited to becoming a leading start-up metropolis in Europe. It's already Europe's number two investment destination after London, according to consultants EY.
Niko Woischnik has been organizing "Tech Open Air," a start-up conference, for four years. He says more and more foreigners attend the conference, which attracts around 5,000 visitors. And he isn't surprised.
"The cost of living and the rents are relatively low, compared to other European cities," he told DW, adding that Berlin's central location and the fact that English is now the lingua franca also work in the German capital's favor.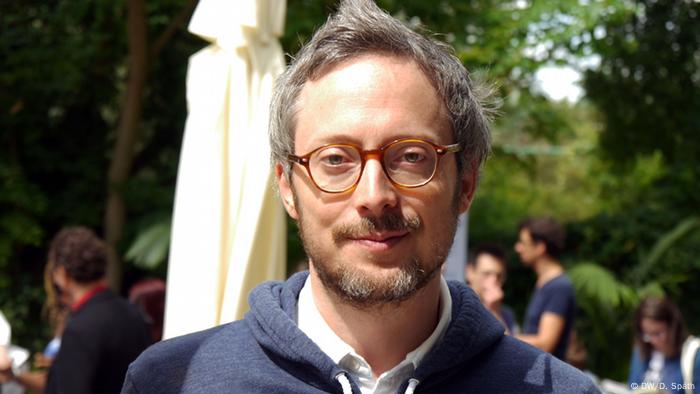 Niko Woischnik, founder of 'Tech Open Air'
Lack of funding
Israeli start-up app developer "MyPermissions" has also decided to set up shop in Berlin. The app allows users to check what kind of data access they're granting to sites like Facebook, Twitter, Dropbox or Instagram.
The firm already has 2 million users worldwide; in Germany it launched last month. For founder Olivier Amar it's a dream come true.
"Germany, as far as I'm concerned, is the gateway to the rest of Europe," he told DW.
"But, at the same time, you have to pay attention to German privacy laws. You have to have an 'Impressum,' [a mandatory disclaimer section on a website - the ed.], you have to have all the documents in place."
And they're not cheap, he said. "You can't do legal documents in Germany for under $10,000 (9,000 euros) total. And you always have to put that up front to attack the market properly and to be accountable for what you're doing."
The costs are even more significant when you consider the lack of start-up capital in Germany, says Tech Open Air founder Woischnik. The huge sums offered in London or Silicon Valley are merely wishful thinking in Berlin.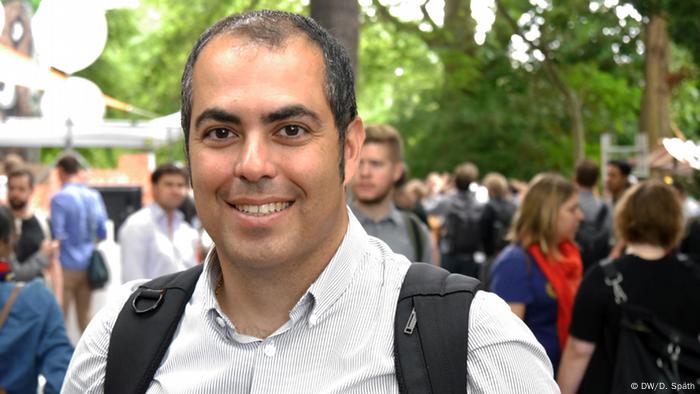 Olivier Amar, founder of 'MyPermissions'
Not quite Silicon Valley
But even if there were enough funds to go round, Woischnik doesn't believe there's such a thing as a European Silicon Valley. "It's very different over here because of historical differences - Berlin needs to preserve its character," he believes.
He thinks companies that have links with culture, fashion and technology, like the Internet of Things, can survive in Berlin.
Whether it's American beer or a data protection app from Israel, the international start-up scene is buzzing in Berlin. It may not be the next Silicon Valley, but Berlin's start-up scene - locally known as "Silicon Allee" - has already made a name for itself.