They're not exactly the sorts of movies you'll find down at the local multiplex. There is "Sexual Sushi" and "TRANNYFAGS," "Bulldogs in the Whitehouse" and "Naked Over the Fence." But most are showing in mainstream cinemas around Berlin this week during a film festival focusing squarely on the erotic.
"Pornography itself is not a problem, it's only made into one," Jürgen Brüning, a filmmaker and producer and organizer of the first "PORNfilmfestival" told dpa news service. "We want the festival to help get rid of pornography's filthy image."
Not that the festival is exactly kid friendly; there will be lots of sex on show. But Brüning and other participants are interested in looking at all the different aspects of sex on celluloid, from the hard-core version focusing on a only few body parts all the way to films that have a full narrative arc -- it's just that these don't fade to black when the physical interaction starts getting hot and heavy.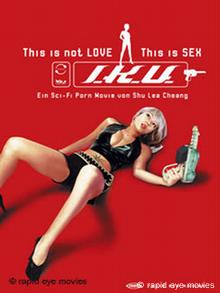 Asian porn is one of the more exotic servings on offer
"The basic question posed at this festival is: 'What is pornography?'" said Michael Höfner, the festival's media spokesperson. "It is different things to different people. The young urban hipster will have a completely different view of the pornographic than will the Catholic bishop or observant Muslim. About 50 percent of the films in the show are simply discussions about sexuality."
Broad spectrum
While there might be little on offer during the festival's four days of screenings that will appeal to many Catholic bishops, there is a wide palette of movies that cover most of the sexual spectrum.
"American Stag" documents the development of adult film industry in the United States; a series called "Dutch Pearls" features controversial 70s-era films from the Netherlands, including a work by Paul Verhoeven, now a well-known Hollywood director. A collection of movies from Japan will strike many from the West as dancing on the outer edges of sexuality.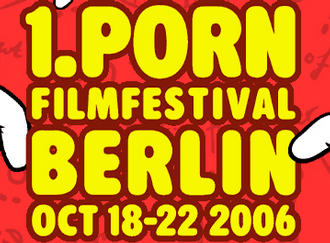 Originally scheduled for four days, the festival has stretched out to a month
Curator Brüning tried to strike a balance of films that would appeal to both straight and gay audiences, as well as those somewhere in between. He also wanted to screen works that would appeal to both men and women, who often have different views on what is erotic.
"Most of the pornography aimed at heterosexual men is not very woman-friendly," said Laura Meritt, an author, shop owner and self-proclaimed sex activist who is taking part in the festival. "We want to show that there are different ways to show sex on the screen, because right now, there's a lot of crap out there."
Unexpected success
The amount of interest in the festival has surprised its organizers, Höfner said. What started off as a volunteer-run, four-day festival with no budget scheduled to start on Oct. 18 was eventually expanded to the entire month of October, as seminars, workshops and additional films around sex and sexuality were added at various venues around Berlin.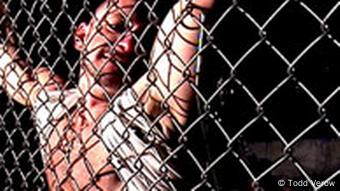 From raunch to erotica - the spectrum is covered
Individuals well known in the alternative porn industry, such as performance artist Annie Sprinkle from San Francisco or Canadian punk porn film director Bruce LaBruce have come for screenings, workshops and performances.
According to Höfner, there have been no complaints about the festival from parties who feel bringing pornography to the movie theater around the corner is a step too far.
"Anyway, in a way, pornography has already made it into the mainstream movies," he said, citing the new film "Shortbus" by John Cameron Mitchell or the British film "Intimacy."
"Today," he said, "porn is chic."