The beleaguered BER airport has suffered yet another setback - this time at the hands of its own PR man. Daniel Abbou, who until Monday represented the airport operator FBB, was fired after he told "PR Magazin," "Believe me, no politician, no airport director, and no one who isn't dependent on medication, will give you any firm guarantees for this airport."
This was just one of several choice quotes in the frank and laconic four-page interview Abbou gave to the trade magazine. "They used to say mostly, no, everything will be fine. That's bullshit. Admit it when something has screwed up. It'll all come out anyway."
When asked whether BER airport would ever be considered a success, his answer was brutally succinct: "The old airport crew [the airport management] messed up too much for that. Too many billions of euros have gone down the drain," he said. "What we can do is create a sense of transparency."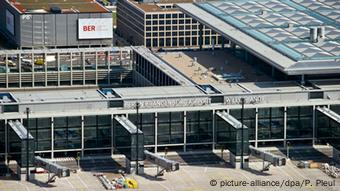 The budget of the airport has more than doubled since construction began
Unenviable job
The reaction of his boss Karsten Mühlenfeld - who he actually praised in the interview - was quick. "The interview of Mr Abbou with 'PR Magazin' was not agreed with management. Mr Abbou has been relieved of his duties," Mühlenfeld said in a statement.
Abbou had only spent three months in a job that is probably one of the least enviable in Germany's PR industry, given the continuing uncertainty of the opening date, and the delight with which the German press reports each engineering debacle and corruption scandal that afflicts the project.
On the subject of the opening date - currently set rather vaguely for the second half of 2017 - Abbou would only say, "I promise you: if I know, you'll know it, too. My technology head still believes firmly that there's a chance that 2017 can be kept."
Opposition: delight and despair
Berlin's mayor, Michael Müller, who actually recommended Abbou for the job, dismissed the affair as a matter for the airport operator FBB - which is co-owned by the states of Berlin and Brandenburg as well as the federal government - to deal with alone.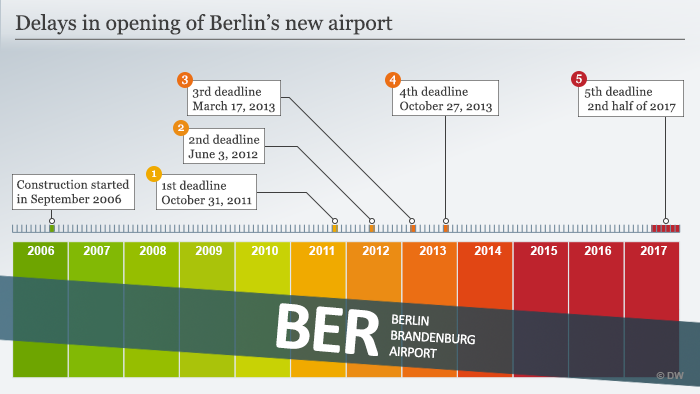 But the Berlin parliamentary committee overseeing the airport's affairs was less than thrilled by the new calamity. "Daniel Abbou found some very clear words about BER," commented committee head Andreas Otto of the Green party. "That stands in stark contrast to the years of silence, and apparently not everyone was pleased with it."
Other opposition party members were even more blunt. Axel Vogel, a Green party representative in Brandenburg, told local broadcaster RBB, "The age of walling up continues at BER. Press spokesman Abbou, who must have thought the fear culture age at FBB ended with [previous chief Harmut] Mehdorn's departure and didn't want to play that game, now has to pay for it."
There's no denying the truth of Abbou's statement that a lot of taxpayers' money has been wasted on the new airport. BER has been under construction since 2006, and its initial planned opening in June 2012 has been delayed several times due to a series of construction and planning snafus - the biggest problem being the smoke extraction system, which has had to pass a number of tests.
The current planned opening date was put in question in early March, when the local "Tagesspiegel" newspaper revealed that building permission for the new smoke extraction system had yet to be granted, even though construction was supposed to be completed this summer. Some 15 months have been set aside just for testing the airport's myriad systems ahead of the opening.
Over the years, the budget for BER has swelled from 2.5 billion euros ($2.7 billion) to 6.6 billion euros.