Belgium has said it will take legal action against Google for not complying with its requests to blur satellite images of sensitive defense sites.
The Belgian Defense Ministry said it had asked the technology giant to blur sites such as air bases and nuclear power stations, citing national security concerns.
"The Ministry of Defense will sue Google," a ministry spokeswoman said, without giving further details.
Google has previously complied with similar requests from other countries including France and the Netherlands. However, in Belgium, sites including the Kleine Brogel military air base near the Dutch border, nuclear plants, the country's crisis center and petroleum installations in the Port of Antwerp can still be seen on Google Maps' satellite views.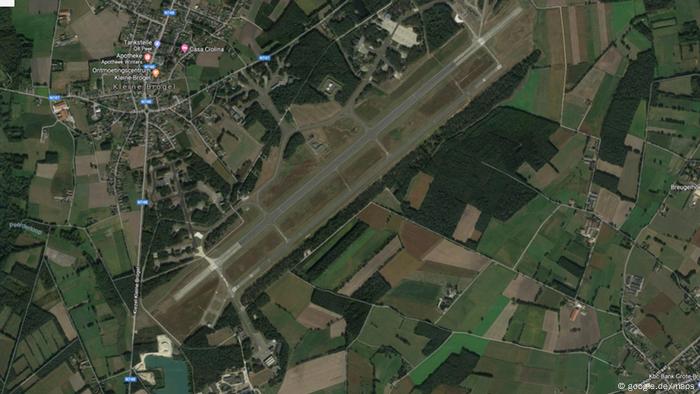 A satellite view of Belgium's Kleine Brogel air base
'It's a shame'
Google expressed regret over the decision by the Belgian Defense Ministry.
"It's a shame the Belgium Department of Defense has decided to take this decision," said Michiel Sallaets, a spokesman for Google in Belgium.
"We have been working closely with them for more than two years, making changes to our maps where asked and legal."
Google Maps Street View, which allows a person to get a 360-degree view of streets, museums, parks and other locations, has also had to deal with security and privacy concerns in many countries.
In Germany, residents can ask for their home to be blurred out.
Google Street View remains unapproved in India, where the government says the high-resolution images could compromise security of sensitive military installations.
ap/kms (Reuters, dpa)
Each evening at 1830 UTC, DW's editors send out a selection of the day's hard news and quality feature journalism. You can sign up to receive it directly here.