Richard Cousins — the 58-year-old CEO of the world's largest catering firm, Compass Group Plc — was killed in the crash along with his fiancee Emma Bowden, 48, her daughter Heather Bowden, 11 and his sons Edward Cousins, 23, and William Cousins, 25. The Australian pilot, Gareth Morgan, 44, was also killed.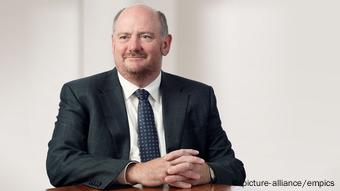 Compass Group CEO Richard Cousins
Cousins and his entourage were returning from a riverside restaurant north of Sydney to tourism operator Sydney Seaplanes' headquarters in the east of the city when the plane they were traveling in crashed and immediately sank in more than 40 feet (13 meters) of water.
The bodies of the victims have all been recovered but efforts to raise the plane are ongoing. Witnesses recalled seeing the aircraft, a DHC-2 Beaver Seaplane, do a sharp turn before plunging straight into the water.
Australian officials have been in contact with the British Foreign Office in London; a preliminary report on what caused the crash is expected within 30 days.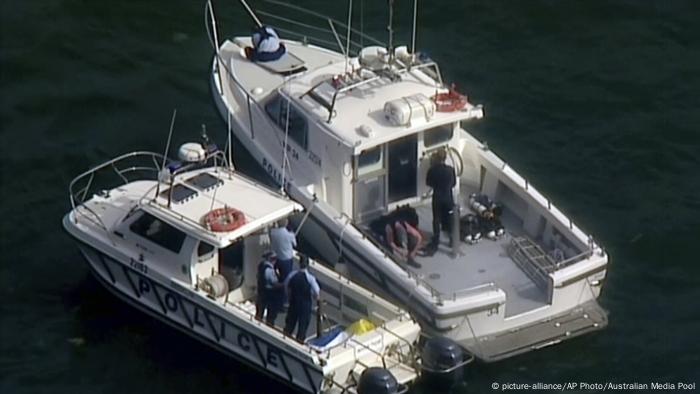 Rescue teams on boats in the Hawksbury River north of Sydney
Sydney Seaplanes' sightseeing aircraft have flown numerous celebrities, including tech mogul Bill Gates, comedian Jerry Seinfeld and actor Cuba Gooding Jr.
"We have spoken to a number of witnesses," Acting Superintendent Michael Gorman told reporters, adding that forensic police would inspect the plane to assess when it could be raised from the seabed. "It's too early in the investigation so we don't know why the plane crashed."
Compass Group issued a statement via Twitter, saying they were "deeply saddened" by the loss of their chief executive.
Sydney Seaplanes has been in business for 80 years. It originally flew from Australia to Britain, a flight path that required 30 refueling stops along what became famously known as the "Kangaroo" route.
amp, bik/rc (Reuters, AFP, AP, dpa)