Luxury auto group Aston Martin announced on Monday it will recreate 25 legendary DB5 cars. The original DB5 was used by secret agent James Bond in cinema classics such as "Goldfinger" (1964), "Tomorrow Never Dies (1997)," "Skyfall" (2012) and "Spectre" (2015).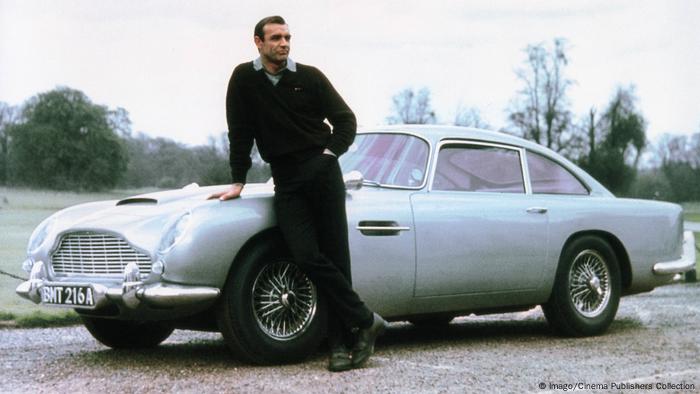 The Aston Martin DB5 made its first appearance in 1964 with Sean Connery's James Bond in 'Goldfinger'
Functioning gadgets such as "revolving number plates and more," will be included on the Aston Martin DB5 recreation, according to an Aston Martin press release. It did not specify whether the bulletproof screen at the rear of the prototype driven by Sean Connery in "Goldfinger" would be included. Nor did it mention the front-mounted guns, a passenger ejector seat, a nail spreader, or a smoke screen device at the rear.
Read more: James Bond actor Daniel Craig auctions Aston Martin
'M's orders, 007. You'll be using this Aston Martin DB5, with modifications. Now, pay attention please...'
James Bond's Aston Martin also had an oil slick sprayer and water jets, courtesy of MI6's Q-Branch, but the fictional spy unit won't be involved in the new DB5 creations. Instead, EON Productions, which makes James Bond movies, will work with Aston Martin and a special effects supervisor.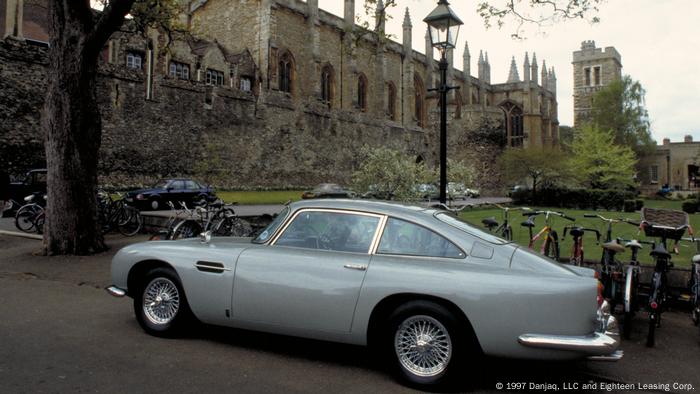 James Bond's car at Oxford University while he has a lesson with Professor Inga Bergstrom in 'Tomorrow Never Dies' (1997)
The original prototype uesd in the films was auctionedfor $4.6 million (€4.03 million at today's exchange rate) in 2010. Each of the new Goldfinger DB5s will cost £2.75 million ($3.50 million, €3.07 million). The cars will not be road-legal. The first model is set to be ready for sale in 2020.
The silver screen Bond, perenially a Bentley man in the original novels by Iain Fleming, has driven many different brands of cars down the decades. However, ever since the DB5 made its 1964 debut, 007 and Q-branch have had a special relationship with Aston Martin. As well as using his DB5 in five films, Bond has been issued with five other tricked-out Astons.
Each evening at 1830 UTC, DW's editors send out a selection of the day's hard news and quality feature journalism. You can sign up to receive it directly here.