The flood situation continues to remain grim with an increasing portion of land in 18 of the state's 27 districts submerged under water as the days go by. Masses of people have been dislocated and property has been destroyed.
People and wildlife affected
In Majuli, the largest fresh water mid-river deltaic island in the world, flood water inundated the sub-divisional office and the jail from where 41 prisoners were shifted to the Jorhat Central Jail in a special ferry. Educational institutions have also been submerged by the mighty Brahmaputra River that continues to flow over the danger mark.
Worse, the core area of 420 square kilometres of the Kaziranga National Park, home to the world's single largest population of one-horned rhinos, was also flooded along with three other wildlife sanctuaries.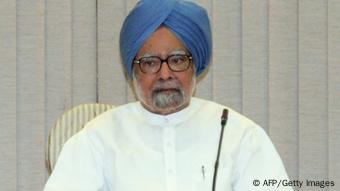 Delhi is helping the state government in relief efforts
"We still do not have an idea how many rhinos or animals have died or have been dislodged from their habitats. In our last census in Kaziranga we counted 2,290 of the rhinos out of a global population of 3,300. We need to wait to asses the damage," said park director S. Bora.
Many who had to move out are now living in shelters - around 160 relief camps have been set up on higher embankments. The Indian Air Force also swung into action and began rescue and relief operations, saving a large number of stranded civilians and air-dropping relief material and food.
Nearly 130 people were killed and 6 million displaced by the floodwaters in Assam two months ago, which came during India's June-September monsoon.
But in the current round of flooding, at least eight people have been killed and 20 are missing.
"We have dispatched doctors and paramedics to ensure that there is no outbreak of disease. We are doing our best. Even military and federal disaster response teams have launched operations to move people to higher ground by helicopter or in rubber boats," said Assam's health minister Himanta Biswa Sarmah.
Problems not new
Assam's flooding problems are well known and documented. Yet despite the fact that it happens with tiresome regularity almost every year, little has been done.
Experts emphasize the need of long-term planning to deal with floods
According to officials in the state Disaster Management Agency (DMA), of the 4,400 kilometers of embankments along the Brahmaputra and most of its tributaries, over 950 kilometers are known to be "extremely vulnerable" and a further 2,390 kilometers simply "vulnerable."
"Enough money has been pumped into the state to plug these breaches and look at medium and long-term problems of flood control, erosion and other related issues. But it is only when disaster strikes that authorities wake up," said an official DMA on conditions of anonymity.
Apart from Assam, the state of affairs is also dismal in other areas of the northeast as well.
The army and air force have launched rescue operations in areas badly hit by the rains that have been lashing the states of Sikkim and Arunachal Pradesh for days and where dozens of people have died due to landslides.
Officials believe that the devastation caused by the flash floods is immense and that it will take months to restore road connectivity in the northeastern region as entire roads have been completely washed away.