Armenia's ruling Republican Party was ahead in key parliamentary elections, the Central Election Commision (CEC) said early on Monday. The vote was the first since constitutional changes turned the country into a parliamentary system in 2015.
President Serzh Sargsyan's Republican Party was leading with 50.43 percent of the vote, while the opposition coalition behind Gagik Tsarukian - a former arm wrestler and one of the ex-Soviet state's wealthiest men - was trailing with 28.29 percent. The nationalist Dashnaktsutyun were at 6.88 percent, leaving them also set to enter parliament.
"According to the elections' early results, the Republican Party has every chance of forming the new government," the party's spokesman, Eduard Sharmazanov, told reporters.
Reporter attacked on voting day
Opposition politicians complained of a string of voting irregularities in Sunday's election, including violations of ballot secrecy and multiple voting. A local reporter posted a video on Sunday allegedly showing pro-government activists attacking him and a female coworker.
Armenian news site arminfo, citing a radio station where the journalist works, said the incident occurred after the reporter noticed voters entering a party headquarters and leaving with money in their hands.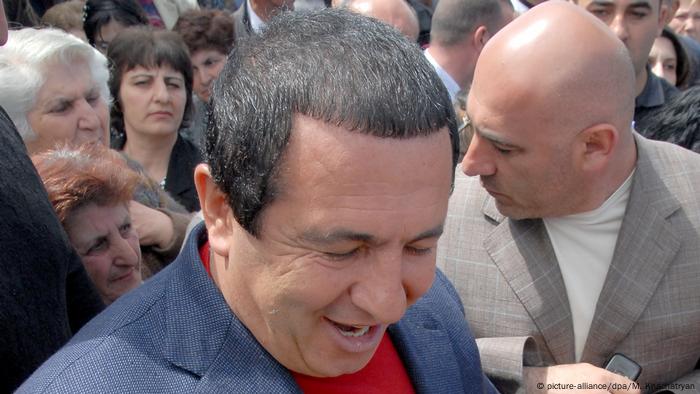 Tsarukian became world arm wrestling champion in 1996
Other reports of voting irregularities focused on technical glitches with the system that identifies voters by their fingerprints. A voting machine even didn't recognize Sargsyan when he voted.
Ahead of the vote, the US Embassy and the EU delegation to Armenia also said they were "concerned by allegations of voter intimidation, attempts to buy votes, and the systemic use of administrative resources to aid certain competing parties."
The Organization for Security and Cooperation in Europe (OSCE) was expected to have 250 observers to monitor the election.
Constitutional reform
The 62-year-old Sargsyan was elected president in 2008 and is set to step down after his second term ends in 2018. However, he has hinted that he intends to stay politically active in the impoverished nation of 2.9 million.
In 2015, Armenians voted for a constitutional reform to turn the state into a parliamentary republic. Government critics believe that the reform was aimed at allowing Sargsyan to keep his leading role after his term ends, this time as prime minister rather than president.
Close ties with Moscow
Sargsyan's main challenger, Tsarukian, is considered to be one of richest people in Armenia. During the campaign, the oligarch vowed to cut tariffs on natural gas and electricity and boost public-sector salaries and pensions.
Both major parties support close ties with Russia, the key ally in the frozen Nagorno-Karabakh conflict against Azerbaijan, which is backed by arch-rival Turkey.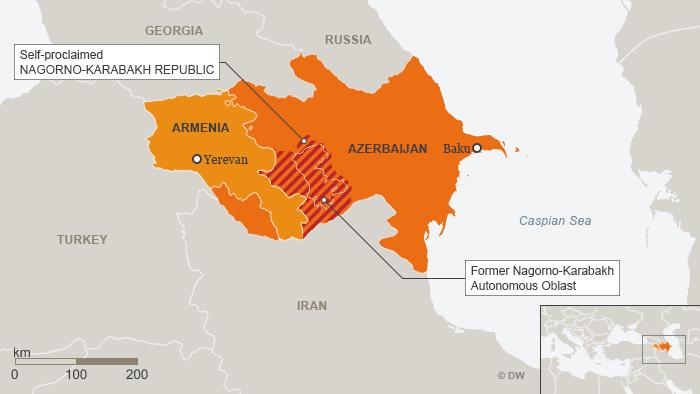 ksb/gsw (dpa, AFP)