President Mauricio Macri's ruling coalition Cambiemos, or "Let's Change," made nationwide gains in parliamentary elections, according to a near-full count of ballots reported on Monday.
"We did not win as a party; what won was the certainty that we change history, and build with love," Macri told supporters a rally in Buenos Aires. "An Argentine with desire has no limits, we are unstoppable."
Read more: Argentina bets on CEOs to revive economy
Cambiemos swept Buenos Aires, home to 40 percent of the country's 33.1 million voters, with nearly 56 percent of the votes, according to preliminary results published by the Interior Ministry late Sunday.
In a widely-watched race, Esteban Bullrich, Macri's former education minister and ally, beat the president's left-leaning predecessor, Cristina Fernandez de Kirchner.
However, Kirchner still managed to gain a seat in the Senate, effectively granting her immunity from prosecution over corruption allegations she says are politically motivated.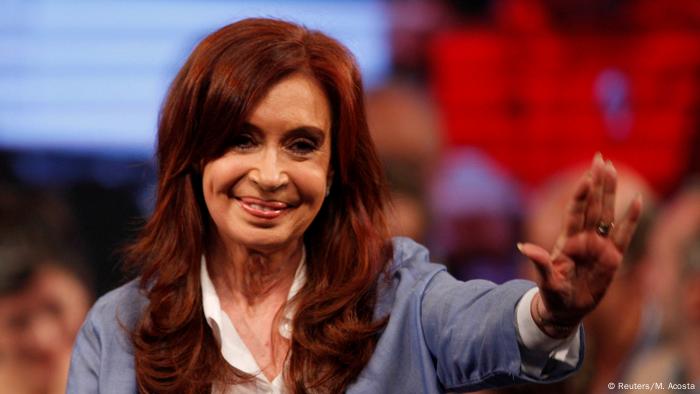 Cristina Fernandez de Kirchner, Argentina's former president, campaigned on a platform of stopping Macri's pro-business agenda to revise the economy
Referendum on Macri
Cambiemos won in 13 of Argentina's 23 provinces. With one-third of the seats in the 72-seat Senate and 257-member lower Chamber of Deputies up for grabs, Macri's coalition is projected to gain 21 seats to take their representation in Congress to 108.
Read more: Ex-Argentine President Kirchner indicted in corruption case
Turnout was at 78 percent in a vote widely viewed as a referendum on Macri's pro-market economic reforms during his first two years in office.
Kirchner, a potential challenger in the 2019 presidential election, had campaigned on rolling back Macri's painful economic reforms, including cutting tariffs on agricultural exports, deficit spending and a loosening of labor laws.
ls,cw/cmk (AFP, AP, dpa, EFE, Reuters)