Andy Murray will face Milos Raonic in his sixth Australian Open semifinal on Friday in the hope of reaching his first Grand Slam final of 2016.
The British No.1 overcame the Spaniard David Ferrer 6-3, 6-7, (5/7), 6-2, 6-3 on Wednesday morning, before the 13th seed, Raonic, continued his impressive campaign in Melbourne with a 6-3, 3-6, 6-3, 6-4 victory over Gael Monfils.
Murray has finished runner up in the Melbourne competition four out of the past six years and will be hoping to overcome not only Raonic but also the victor of the other semifinal clash between Novak Djokovic and Roger Federer.
The Scot seemed to benefit from a break half-way through Wednesday clash, when a storm forced the roof to be closed on the Rod Laver Arena.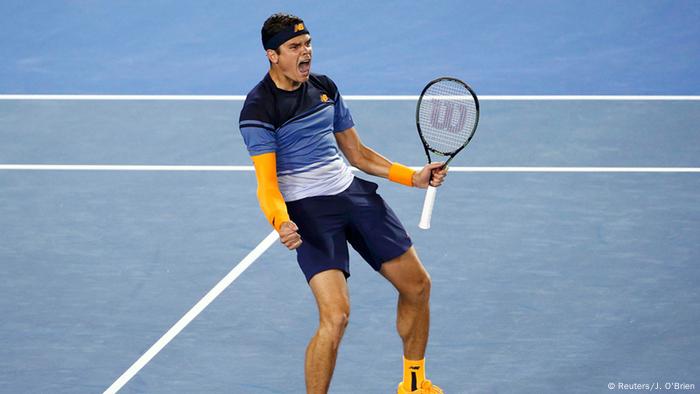 Raonic's win on Wednesday now means his unbeaten run has extended to nine matches.
"When the roof closed, I was up a break in the third and was feeling good," he said after the game.
"That first game after the delay was very important. I saved a couple of break points, but then actually played a good game.
"So it was nice to get through that game. Then I felt like I started to play better as the match went on."
Murray's opponent on Friday will be making only his second appearance in a Grand Slam last four, following a successful run at Wimbeldon in 2014.
Yet Raonic, who will become the first Canadian to reach the semi-finals of the competition, is optimistic that he can upset the odds.
He said: "It's a great challenge ahead of me. A challenge that I believe I have within myself to find a solution to."
sb / (AFP, AP)