After weeks of suspense, Amazon announced Tuesday that it would split its "second headquarters" between New York City and northern Virginia.
The US online giant is to invest some $5 billion (€4.4 billion) in the two sites.
"These two locations will allow us to attract world-class talent that will help us to continue inventing for customers for years to come," Amazon chief executive Jeff Bezos said in a statement.
Amazon will build offices for up to 25,000 people in New York City's Queens borough and in Northern Virginia, near Washington, DC, which brings to a close a year-long bidding war for a second headquarters that will now be divided across the two locations.
In addition, Nashville, Tennessee, will be home to Amazon's new East Coast hub of operations, adding 5,000 corporate jobs.
The move will boost Amazon's presence around New York City and the nation's capital, while also giving it more of a foothold in the center of the country as it seeks to gain a recruiting edge over Silicon Valley tech companies.
The Big Apple and Foggy Bottom
The new Washington headquarters will be located in National Landing, in Arlington, Virginia, while the New York City headquarters will be located in the Long Island City neighborhood in Queens just across from Manhattan.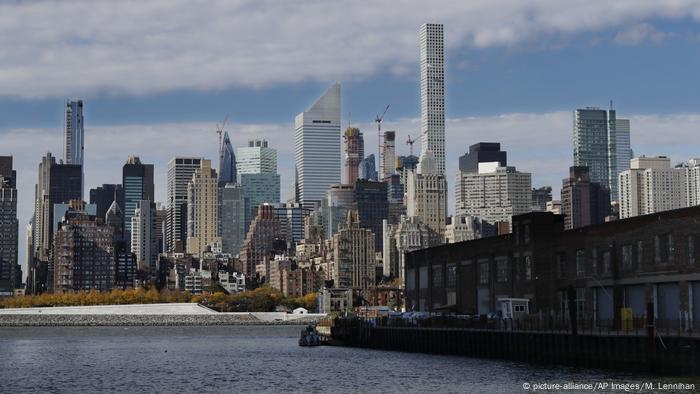 Long Island City across from Manhattan has a long history of industry
When Amazon first announced that it was looking for new sites, it received more than 200 proposals from cities across North America that were vying to be a home base in addition to the company's Seattle headquarters.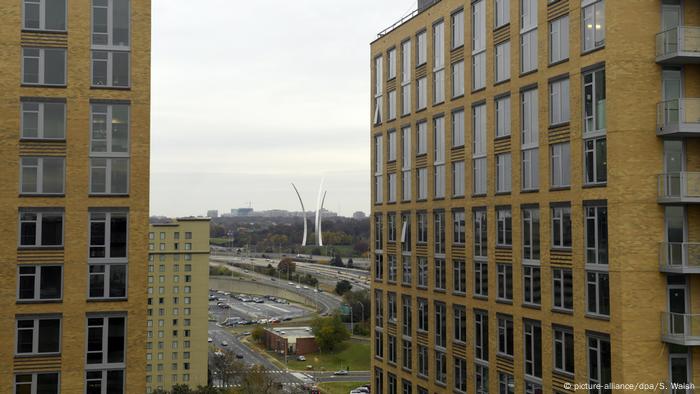 Just outside Washington DC, Arlington is home to many defense contractors
New York and Virginia beat out 18 others, including Los Angeles and Chicago, that were on a short list Amazon released in January.
Inducements
In an effort to attract Amazon, cities and states promised billions of dollars of tax breaks and other inducements.
They also offered infrastructure, labor and data to the world's largest online retailer.
It was not immediately clear how negotiations unfolded once Amazon settled on the plan for two offices. The company had originally said that it would spend more than $5 billion and add up to 50,000 workers at one location.
Amazon said the split would help lessen congestion and cost-of-living increases that would have accompanied one bigger office and would give it more geographic diversity for recruiting.
The split also means the economic benefits for the hosts will be less, relative to expectations, especially given the selected cities' size versus some of the other contenders.
Amazon has said it helped boost Seattle's economy indirectly by $38 billion between 2010 and 2016. Construction and service work increased and the company said it also helped attract other Fortune 500 businesses to Seattle.
av/jm (Reuters, AP, AFP)
Each evening at 1830 UTC, DW's editors send out a selection of the day's hard news and quality feature journalism. You can sign up to receive it directly here.