Rarely has Horst Seehofer appeared so honest. Quiet, composed, but with a slightly raspy voice, Germany's interior minister on Friday afternoon opened his press conference with journalists concerning the shooting in Hanau. "The racist background to this act in my view is completely undisputed and cannot be relativized," he said. Seehofer noted that there was a very high "right-wing" danger in the country and for democracy, and that represents "the greatest security threat in our country."
Increased police presence at sensitive institutions
As a consequence of the attack on Wednesday afternoon, the interior minister said "sensitive institutions" such as mosques would see an increased police presence. More police are also to be deployed at train stations, airports and areas along the border, Seehofer added. He warned that copycat attacks, as well as acts of rage over the shooting in Hanau, could not be ruled out, pointing to numerous large events taking place over the coming days, including Carnival festivities. Seehofer said he had coordinated his plan with state interior ministers and had the support of the federal police.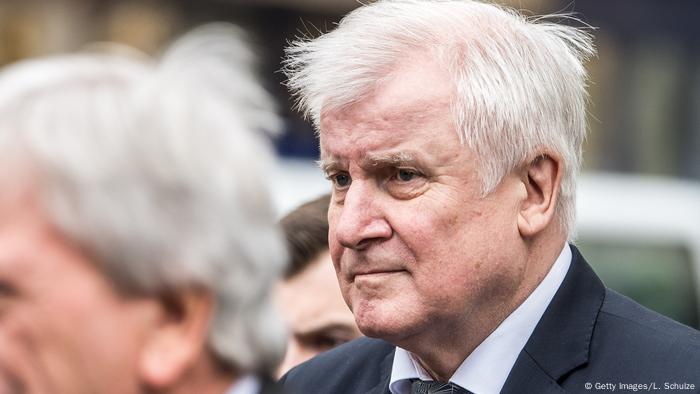 Copycat attacks, as well as acts of rage over the shooting in Hanau, could not be ruled out, said German Interior Minister Horst Seehofer.
Read more: Germany to boost police presence after 'racist terror attack'
The German government's integration commissioner, Annette Widmann-Mauz, called for more state action to combat Islamophobia. She said she wanted to speak with her concerned ministerial colleagues about whether "we are doing enough (to fight) right-wing extremism and hate crimes," she told the Essener Funke Mediengruppe. Muslims, Jews and people with an immigrant background are feeling increasingly threatened and attacked and have a justified fear of attacks. "It is now all the more important to do everything we can to protect them," Widmann-Mauz said. She proposed establishing an expert commission and trusted points of contact across the country for threatened individuals. Good prevention work must get sustainable funding, Widmann-Mauz said. "We cannot wait for the next attack."
Rethinking the debate
Zekeriya Altug, spokesman for the Cologne-based Turkish-Islamic Union for Religious Affairs (DITIB), backed Widmann-Mauz's proposed expert commission. He also called for rethinking the debate in German society. The problem of Islamophobia must be recognized, Altug said, stressing it must also be a part of the agenda at the German Islam Conference. The proposed expert commission should implement and support appropriate measures, he added. Mosque representatives should form the core of such a body, and the protection of mosques should be improved, Altug said.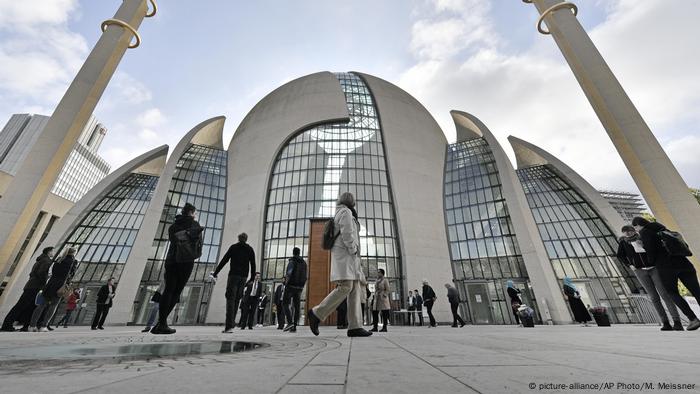 The central DITIB mosque on the 'Day of Open Mosques' in Cologne, North Rhine-Westphalia.
Read more: Opinion: We all belong to Germany — but racism does not
This police work falls to Germany's federal states. On Thursday, the government of North Rhine-Westphalia strengthened their security measures for Muslims. The state's interior minister, Herbert Reuel, said that police would patrol in predominantly Muslim areas, and specifically noted 900 mosques across North Rhine-Westphalia that would see an increased presence during Friday prayers. In addition, police contacts are to offer mosque communities advice and help. In this hour, North Rhine-Westphalia stands firmly on the side of our foreign fellow citizens, especially those who have immigrated from Muslim countries, said Reul.
Threats before the attack
However, many Muslim communities view these measures as coming too late. They have long been warning of growing far-right extremism. Just a few days before the attack in Hanau, there were very concrete reasons for concern. During a police raid in North Rhine-Westphalia, 12 men suspected of belonging to a right-wing extremist terrorist cell that had planned attacks on mosques were arrested. Two days earlier, there were bomb threats against mosques in four North Rhine-Westphalia cities: Essen, Hagen, Bielefeld and Unna.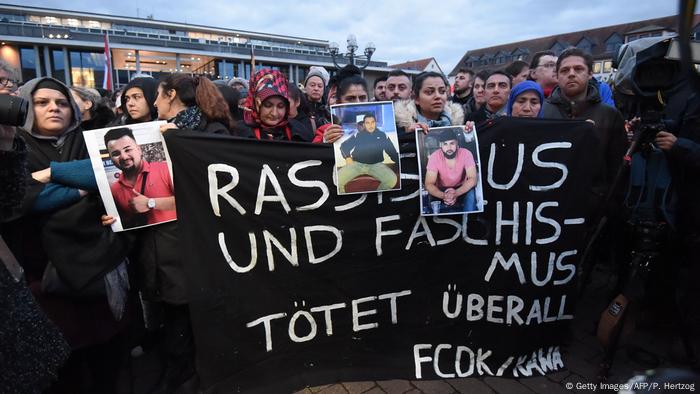 People take part in a vigil in Hanau after at least nine people were killed in two shootings.
Explosives were not found there, but enough evidence was mounting that it seemed like only a question of time until Muslims became victims. Yet after these events, state governments still reacted with restraint to calls for increased security. Some states claimed that at the moment there is no specific apparent danger.
Criticism of German security authorities
It's against this background that the Central Council of Muslims in Germany issued a strong reaction to the attack in Hanau. Chairman Aiman Mazyek expressed his frustration that because of "decades of inaction" on the part of politicians and security authorities to protect German Muslims and minorities, right-wing extremist terrorists feel "emboldened to commit such murderous acts."
Read more: Germany's political climate has fueled far-right attacks like Hanau
After Wednesday's violence, Mazyek again called on Muslims across the country to take their own "protective measures for themselves, their families, their places of worship and institutions." In this context, he criticized media reporting about Islam and migrants as "defamatory." Mazyek has often argued that mosques do not have enough security. There are always murder and attack threats, he said. "It is not an abstract danger, but a real danger."
Will mosques be protected like synagogues?
Many Muslims in Germany would thus welcome visible, sustained protection of mosques that goes beyond acute risk situations — similar to synagogues, which receive special protection in Germany due to its dark past and concrete anti-Semitic threats.
In North Rhine-Westphalia, for example, police protection at synagogues and other Jewish institutions such as schools or retirement homes is always "high," according to the Interior Ministry. After the attack at a synagogue in Halle in October last year, Jewish institutions "were protected 24 hours per day, seven days a week."
Read more: Muslim world leaders visit Auschwitz in 'strong signal' of interfaith support
North Rhine-Westphalia does more than just send police officers on guard duty. The state reached an official agreement with the Jewish community to spend €3 million ($3.26 million) per year to boost security at Jewish institutions, including stationing police cars outside buildings, strengthening doors, erecting surveillance cameras and building so-called panic rooms in which people can shelter themselves from danger. Whether similar concrete steps will be taken to protect Muslims and their places of worship remains to be seen.
Solidarity with Muslims
On one point, all experts are in agreement: One hundred percent protection can never be achieved. Because of the various designs of what the government estimates to be the between 2,600 and 2,700 Muslim places of worship in the country, complete security can hardly be guaranteed. Furthermore, the terrorist in Hanau did not attack a mosque, but rather two shisha bars. Nevertheless, increased protection, particularly during Friday prayers when mosques are particularly busy, could not just serve as a deterrent, it could also show that German society wants to protect its Muslims.
Every evening, DW sends out a selection of the day's news and features. Sign up here.