The rest of the world has watched with equal-part interest and equal-part alarm at the bold economic measures that Mr. Abe set into motion very soon after he was elected prime minister in December, but on Monday the leaders of the other G-8 states were scheduled to hear the details from the Japanese leader himself.
Before setting off from Tokyo on Saturday, Abe told reporters, "I want to speak about my determination to restore the Japanese economy with the 'three arrows' and contribute to the global economy."
The three arrows refer to the key pillars of monetary easing, flexible fiscal spending and a growth strategy that is designed to encourage private investment.
To underline the positive impact his policies have already had on a domestic economy that has been wallowing in inertia since the heady days of Japan's asset-inflated bubble economy in the early 1990s, Abe can point out that Japan's gross domestic product for the January-March quarter climbed at an annualized rate of 4.1 percent compared to the previous quarter.
Positive impact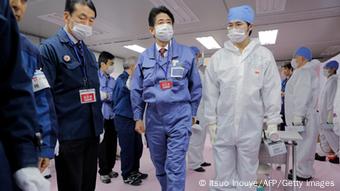 The earthquake, tsunami and nuclear disaster in March, 2011 were a major blow to Japan's economy
On top of that, the stock market has swollen by 50 percent since November, when it became apparent that Abe's Liberal Democratic Party was going to win a landslide victory in the election; the value of financial assets held by Japanese households leapt more than 3 percent in the last quarter of fiscal 2012, and the yen recovered from a low of Y76 to the dollar in February 2012 to above Y100 in April.
The fact that the Nikkei 225 stock index has slipped back nearly 21 percent since a heady high of 15,943.60 on May 23 and the yen gave up ground on the day that Abe unveiled the third arrow in his armory, sinking back to below Y94 at one point in Tokyo trading, has given some economists cause to reconsider the previously unbridled optimism.
"I believe the prime reason for what we are seeing in the Japanese markets today is that there is fundamental skepticism about the policies of [Bank of Japan Governor Haruhiko] Kuroda," said Yuichi Kodama, chief economist for Meiji Yasuda Life Insurance Co. in Tokyo.
"I think we will see an adjustment period that will continue for some time and that the biggest challenge now is how stability in the bond markets can be maintained," he said.
Growing fears
Kodama insists that while Japan's economic problems looked more promising for a while under Abenomics, reality is about to intervene and when expectations of a gradual rise in inflation giving the economy a boost fail to materialize, then the public's perceptions of Mr. Abe's plans will plummet.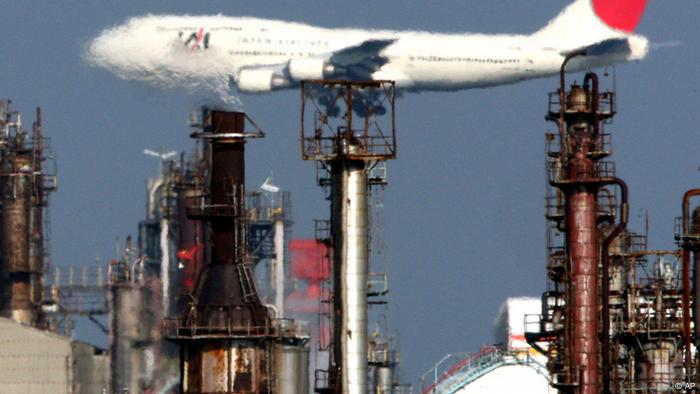 Experts wonder how long the positive effects of Abenomics will continue
Others point out that the prime minister's plans on how he intends to achieve his triple goals are going to be achieved, that there have been no specific details on much-needed deregulatory measures and that there are no guarantees that corporate innovation - a key requirement if growth is to take off - can be achieved as promised.
There have even been hints of discontent within the ranks or Abe's own party, with politicians facing an election for the Upper House of Japan's parliament next month demanding that steps be taken to dampen the anticipated impact of the raise of consumption tax from 5 percent to 8 percent in April.
Sensing an opportunity ahead of the vote, the opposition Democratic Party of Japan has already been critical of the prime minister's policies, pointing out the "strong side-effects" of Abenomics.
Political point-scoring
"Abenomics is turning into something that could devastate people's lives," Banri Kaeda, the leader of the DPJ, told a press conference. His party, he vowed, would safeguard livelihoods, "while upgrading pension systems and medical services through comprehensive social security reforms."
But the fears of Abe's opponents are unfounded, according to Jesper Koll, director of Japan Equity Research for J.P.Morgan in Tokyo.
"Prime ministers come and go, central bankers come and go - but what matters is the people of Japan and the corporations here," he said. "That is the number-one reason that Abenomics will succeed; corporate Japan."
The natural disasters that overwhelmed northeastern Japan in March 2011, followed by the severe flooding in Thailand a few months later that severely affected Japanese companies' production facilities, forced a radical rethink in boardrooms here and forced companies to make "tough decisions" on their supply chains and international networks, Koll said. But the impact has been positive and rapid, he added, suggesting that profits at Japanese firms will rise by a remarkable 60 percent in the current year - and that without the positive impact of currency fluctuations on exporters.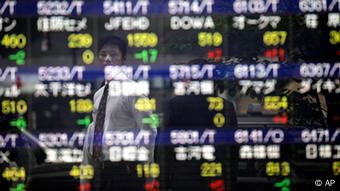 Japan's economy has started looking up since Abenomics
Koll also plays down widespread fears over what has been described as Japan's demographic time-bomb, with a rapidly aging population and fewer young people coming through to work, pay taxes and pay for the pension and healthcare burden.
'Sweet spot'
In fact, Koll believes, Japan is at a demographic "sweet spot" as the baby-boomer generation are now beyond the maximum drag on employment income, meaning companies are paying less in wages to their older employees, and going into retirement - albeit retirement with healthy savings and an urge to spend. That is freeing up job opportunities for younger people, Koll believes, and there are already signs that there is shortage of labor in some areas.
Yet another positive for Japan's economy is stability in the political system, with Abe expected to again be victorious in July's election, which provides continuity of policies and confidence at home and abroad.
"The corporate sector is very healthy, the labor market has turned a corner and the banking sector is creating spending," Koll said. "I'm very bullish on this because I see the natural development of the economy being turbocharged by fiscal spending and monetary easing steps."