It's a scent many have smelled on a hot summer day traveling on a German train. Back in the days before they were air conditioned, it could get pretty hot in those train compartments.
Luckily, refreshment wasn't far off. Large numbers of usually older women would take tiny bottles with a distinct blue-and-gold label out of their purses, dab the content behind their ears and the odor of 4711 would waft through the compartment. It was -- as the advertising slogan from 1952 said -- "the fragrance and freshness of Cologne."
Essential oils extracted from citrus fruits, rosemary and lavender are the main ingredients of 4711 Eau de Cologne. It isn't a scent for everyone's taste -- especially for people under the age of 65, although scores of young violin pupils might disagree. Due to the fragrance's 85 percent alcohol content, some violin teachers instruct their students to use 4711 to clean the rosin left on the strings from the bow.
Slowing heartbeats and relieving headaches
Fragrance tastes aside, 4711 is nevertheless a Cologne and German institution. It was born in 1792, when a Carthusian monk gave the young merchant Wilhelm Mülhens the secret recipe for "aqua mirabilis" or miracle water as a wedding gift.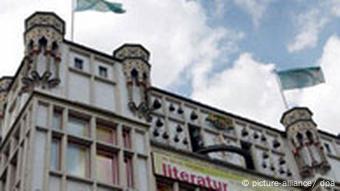 The 4711 home in the Glockengasse is up for sale, too
Shortly thereafter, Mülhens set up a small factory in Cologne's Glockengasse 4711 and began production. This house number became the fragrance's trademark.
In the 18th century, it was marketed particularly for its medicinal qualities. It could slow a racing heartbeat when a few drops were taken internally, and relieve headaches when sniffed through the nose, the accompanying leaflet said.
But after a Napoleonic decree in 1810 demanded the exact recipe be divulged, 4711 manufacturers decided to give their product a new image and market it as "toilet water" for external use. This suited fragrance habits of the aspiring bourgeoisie -- using intense scents to conceal bodily odors. And the formula could remain secret.
4711 seems to indicate the wrong lifestyle today
After 200 years of consistent success, 4711 has turned into something of an unwanted child over the past decade, though.
German hairstyling specialists Wella bought the Mühlens group -- including the rights to 4711 -- in 1994. In 2003, US group Procter & Gamble (P&G) took over Wella -- and 4711. Now, just three years later, the product is up for sale again.
P&G said it wants to sell off 4711 (and its equally unique-smelling sister products Tosca, Sir Irisch Moos and Extase) "for strategic reasons." It wanted to focus on brands which had a high potential for global growth, it said.
P&G said it would keep its fragrance production site in Cologne. But it would now focus on "lifestyle and celebrity" fragrances, such as those promoted by Naomi Campbell and Cindy Crawford.