Vietnam's ruling communist party decided Thursday that two planned plants in the southern region of Ninh Thuan will not feature in the country's future energy mix, state-controlled media reported.
MP Duong Quang Thanh, chairman of the Electricity Committee in the National Assembly, confirmed that no budget for the plants - which were approved in 2008 with a combined capacity of 4,000 megawatts (MW) - had been included in a long-term energy plan approved by Prime Minister Nguyen Xuan Phuc, the DTI news website reported.
Le Hong Tinh, vice chairman of the National Assembly's Science, Technology and Environment Committee, said a key reason for the government's decision was that the price for the plants had doubled to $18 billion (about 16.5 billion euros).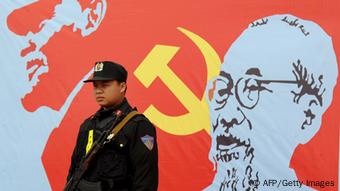 The National Assembly is expected to ratify the decision later this month, state-controlled Tuoi Tre newspaper reported.
Ambitious plans
In June 2010, Vietnam announced plans to build 14 nuclear reactors at eight sites across five provinces by 2030. They were expected to produce 15 gigawatts (GW) of power, or about 11 percent of the nation's energy mix totaling 112 GW. Four more units were added to the first two sites in Ninh Thuan, then six more at six sites.
Westinghouse (Japan/US), GE (US), EDF (France), KEPCO (South Korea) and CGNPC (China) all also expressed interest in constructing future nuclear power projects, as part of an ambitious strategy to increase the nuclear share to 20-25 percent by 2050.
Power production is currently dominated by hydropower with a share of 41 percent in electricity generation, followed by natural gas with 31 percent and coal with 26 percent.
Russian and Japanese firms out in the cold
Construction of the first plant - Ninh Thuan 1 - had been set to start in 2014 with know-how from Russia's state-run nuclear firm Rosatom, but the government pushed construction back to 2020 due to post-Fukashima safety concerns.
The 4 X 1,000 Megawatt (MW) plant was to have been built by Atomstroyexport, a subsidiary of Rosatom.
Russia's Ministry of Finance agreed to finance at least 85 percent of the plant and in November 2011 an agreement for an $8 billion loan was signed with the Russian government's state export credit bureau.
A contract to build the second plant was given to companies from Japan. In October 2010, an intergovernmental agreement with Japan was signed for construction of a second nuclear power plant - Ninh Thuan 2 - at Vinh Hai also in Ninh Thuan Province, with its two reactors to come on line in 2024-25. The Japanese consortium - International Nuclear Energy Development of Japan (JINED) would have constructed the 4 X 1,000 MW site.
The Japanese Ministry of Economy, Trade and Industry (METI), agreed to finance up to 85 percent of the total cost.
Demand insufficient
When the plants were approved in 2009 the government projected power demand growth of 17-20 percent per year, but that has had to be revised to 11 percent for 2016-2020 and 7-8 percent in 2021-2030.
In 2015, Vietnam's Central Statistics Office estimated that electricity demand would continue to grow at an annual rate of 10-12 percent, rising from 169.8 terawatthours (TWh) in 2015 to 615.2 TWh by 2030. In its 2013 Country Nuclear Power Profile, submitted to the International Atomic Energy Agency (IAEA), Vietnam forecast a 2015 generation capacity of a about 40 gigawatts, increasing to nearly 140 GW to meet projected demand in 2030.
Duong Quang Thanh, CEO of state-run Electricity of Vietnam Group - which was to cover the remaining costs of the plants - said they were "not economically viable because of other cheaper sources of power." It also cited "slowing demand for electricity and the declining price of other sources of energy" as reasons behind the decision.
"Nuclear power, therefore, cannot compete economically with other sources of energy," Thanh said.
jbh/kms (dpa, AP)