Lingerie retailer Victoria's Secret has renamed its "Perfect Body" advertising campaign in the wake of intense backlash from customers who claimed the campaign amounted to body-shaming.
The caption was changed Thursday to read "A body for every body" instead of "The perfect 'body.'" Advocates who had been lobbying Victoria's Secret to change the wording of the campaign expressed their approval on twitter.
"Overjoyed doesn't even cover it," tweeted Frances Black, a student fromthe University of Leeds, England, who launched a petition on change.org, demanding Victoria's Secret to change its message. There are still calls, however, for the lingerie giant to apologize for the initial campaign.
"We still need an apology and a pledge from @VictoriasSecret that they will not use such harmful marketing in the future," Black tweeted.
Accusations of 'body-shaming'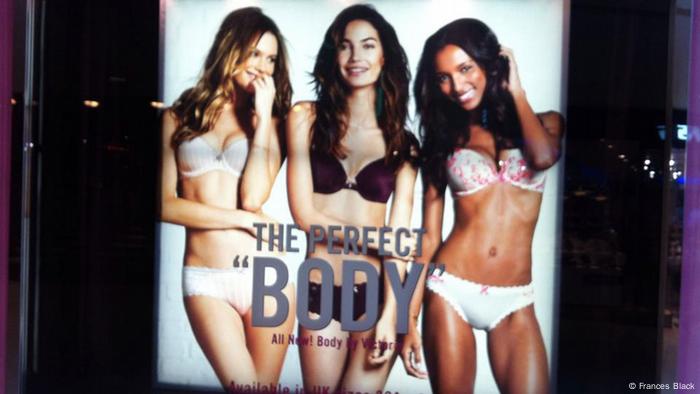 The initial "perfect 'body'" campaign generated a huge backlash on social media under the hashtag #iamperfect, and over 26,000 people signed the change.org petition.

The online petition claimed the lingerie campaign, "promotes low self-esteem among women, who are made to feel that their bodies are inadequate and unattractive because they do not fit into this narrow standard of beauty."
Victoria's Secret has not yet issued an apology for the campaign, or commented on demands for one.
The lingerie giant is no stranger to controversial marketing. Just last year, its "Bright Young Things" underwear line, which featured "sexually suggestive" messages, had parents up in arms over the "early sexualization of kids" and led to a change.org petition winning more than 24,000 signatures.
The label also came under fire for its "Go East" range, which included the "Sexy Little Geisha" outfit, which was also criticized in light of the complicated history surrounding Japanese Geisha culture.
bw/ksb