US Democratic Congressman Tom Lantos, who chairs the House of Representatives foreign relations committee, made the remarks at the dedication of a memorial to victims of communism in Washington, DC.

He charged that former German Chancellor Gerhard Schröder's close business ties to Russia's energy sector amounted to "political prostitution" that would even offend people who sell their bodies for money.

German government spokesman Ulrich Wilhelm rejected the remark "clearly and decisively.

"This is an unseemly level of discourse with a former chancellor of the Federal Republic of Germany," Wilhelm told the German press agency dpa in Berlin.


Schröder's party, the Social Democrats (SPD), also jumped to the former chancellor's defense.
SPD general secretary Hubertus Heil said that if the remarks were correct, they were simply a "sign of political stupidity and tastelessness."

"Breaching political decorum"

German Foreign Minister Frank-Walter Steinmeier said via his ministry that Lantos had breached the boundaries of political decorum with his comments.
"They are ignoble of a Democratic Congressman and discredit him," Steinmeier said.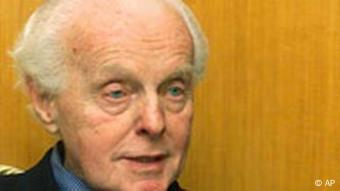 Lantos has represented parts of San Francisco and San Mateo counties in Congress since 1981
Lantos, a Holocaust survivor who fled his native Hungary after the communist takeover, attacked both Schröder and former French President Jacques Chirac for failing to support the United States in its fight against the next wave of tyranny, Islamic fascism, after all the US had done in saving Europe from Nazism and communism.


Lantos said their exit from office opened the way to a better era of trans-Atlantic relations.

The congressman provoked gasps of amusement and surprise in the crowd of several hundred when he then said he would like to call Schröder "a political prostitute, now that he's taking big checks from (Russian President Vladimir) Putin. But the sex workers in my district objected."

Provoked outrage

After leaving office as chancellor, Schröder became chairman (at $300,000 or 225,000 euros a year) of the North European Gas Pipeline, which is 51-percent owned by Russian state natural gas company Gazprom -- a move that provoked outrage in Germany.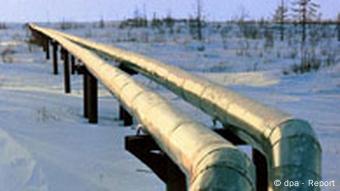 A different German-Russian pipeline

But the criticism escalated to charges of profiteering when it was revealed that during his final weeks in his post in 2005, his government committed to a $1.2-billion loan guarantee to Russia to build a pipeline under the Baltic Sea to supply gas directly to Germany.

Schröder has denied knowledge of the loan, and Gazprom says it will not make use of the loan guarantee.

Russia has used its energy reserves as a political chip in its continuing bid for hegemony in eastern Europe and has come under severe criticism for repression of press and other freedoms.