The closure of Turley Barracks in Mannheim, scheduled for the end of September this year, will be followed by US Army Europe facilities in Büdingen and Gelnhausen in 2008. Sites in Darmstadt and Hanau also will be closed in 2009.

The announced closures follow the publishing of a report by the Washington-based Federation of American Scientists (FAS) on Tuesday that stated the US military had apparently completely removed its stock of an estimated 130 nuclear weapons from the Ramstein air base.

The US Army has been slowly initiating a previously announced plan to realign military forces abroad by beginning the closure of a total of 51 bases in Germany and other areas of western and northern Europe.
Units relocating to areas closer to new threats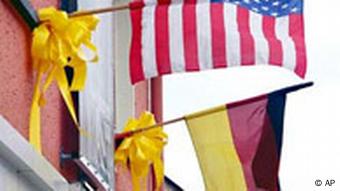 Not only military personnel but Germans will be affected, too
The US Army revealed that it is shifting the German-based units to new bases further south and east of Germany in response to new threats.
The bases already closed and those due to close are those that do not lead operations in Afghanistan and Iraq.

The closure of the five bases will affect 2,372 soldiers, nine airmen, 799 US civilians and 679 local workers.

The closures and previous changes such as the consolidation of various military headquarters under one roof in Wiesbaden are part of a post-Cold War cutback plan that began in the 1990s.