The politician was apparently targeted while leaving the premises of the Ukrainian Espresso TV channel in the western part Kyiv on Wednesday evening. A bodyguard of the Rada deputy Ihor Mosiychuk was killed.
Mosiychuk was hospitalized and taken to surgery after incident, but is not in life-threatening condition, said fellow lawmaker and an Interior Ministry official Antan Gerashenko.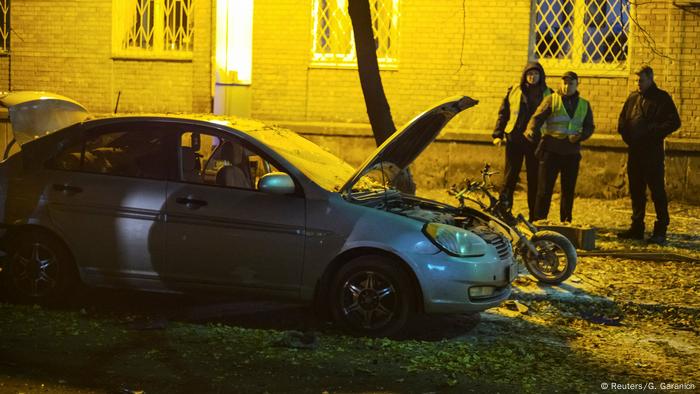 Preliminary information says a bomb was attached to a motorcycle or a scooter
A police spokeswoman initially described the incident as a "car blast" in a Facebook post. In a separate online post, Gerashenko said the blast was an equivalent of at list one kilo (2.2 pounds) of TNT.
"According to preliminary information, while [Mosiychuk] was leaving the TV station, someone detonated a parked motorcycle with an attached bomb," he wrote, describing the attack as a "terror strike."
Political analyst Vitaliy Bala was also among the injured.
The force of the blast damaged window panes in two surrounding houses, according to a report by Espresso TV.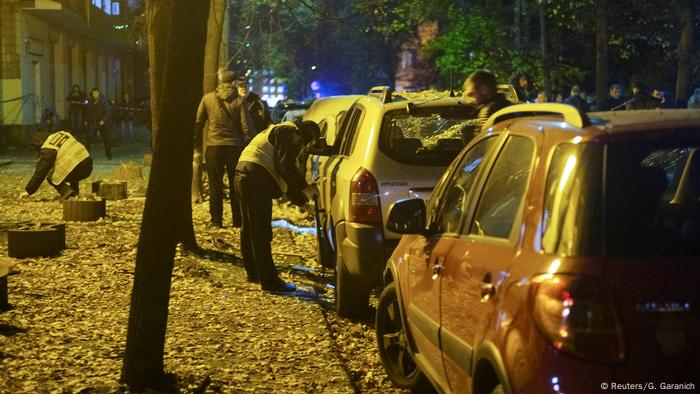 Police investigators, bomb squads and emergency reporters were present at the scene
Ihor Mosiychuk is a representative of the Ukraine's Radical Party. The opposition holds 20 seats in 450-member parliament, where they advocate Ukrainian nationalism, populism, and a hard stance towards rebels in east Ukraine.
The 45-year-old Mosiychuk was jailed between 2011 and 2014 on accusation of involvement in an ultra-nationalist "terrorist" group. He was released from prison after the 2014 unrest in Ukraine that ousted the pro-Russian president Viktor Yanukovich. He was later involved in a bribery case which was eventually dropped.
Commenting on the Wednesday incident, party leader Oleh Lyashko said he had "no doubts that the terror strike against Mosiychuk was linked with his political activity." The hospital housing Mosiychuk was under hightened security, Lyashko told the TV channel 112 Ukraina.
A colonel in Ukraine's military intelligence, Maksim Shapova, was killed by a car bomb earlier this year in Kyiv, while a prominent investigative journalist Pavel Sheremet died in a similar attack last year.
dj/rc (Reuters, AFP, Ukrainski Novini)