The case is something of a landmark. Female genital mutilation (FGM) has been classified as a serious crime in the UK since 1985, and, since 2003, it has been illegal to carry it out on a UK citizen abroad. Yet there has not been a single prosecution, despite more than 140 referrals to police over the last four years.
"This case is an interesting step," says Adwoa Kwateng-Kluvitse, head of global advocacy and partnerships at Forward, an organization which campaigns on FGM. "It would be positive if they can prove that FGM did take place and that there's a real case to be answered. What would hurt us as a campaign and advocacy group is if they go through the process only to find the case before the court has been proven to be weak. That would send a very negative message."
This week's trial comes after a concerted effort to step up the fight against FGM. In July 2014, British Prime Minister David Cameron announced a change to the law, so that parents can be prosecuted if they fail to prevent their daughter from being cut. He also launched a 1.4-million pound (1.8 million euros) prevention program, which will help to stop the practice being carried out and to care for survivors. New police guidance on handling and investigating FGM cases was also issued, and social workers advised to be more proactive in identifying cases.
Closing the gap
"The Crown Prosecution Service and Metropolitan Police have done a great job in terms of breaking down the barriers to implementing the law, although many gaps continue to exist," says Mary Wandia, FGM program manager at Equality Now, a global NGO working for the rights of women and girls. "Eliminating FGM in the UK requires a 'joined-up' multi-sectoral approach, including prosecution where relevant, but also simultaneous actions aimed at protection of girls at risk, prevention, provision of services and fostering partnerships across disciplines and with civil society groups. Some key areas of interest for the UK government are the lack of support and provision of safe spaces for survivors of FGM, as well as some continued resistance by health professionals relating to mandatory referrals and sharing information on FGM."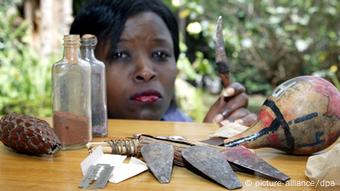 Efforts to curb the practice have been increased
FGM is defined by the World Health Organization as "procedures that involve partial or total removal of the external female genitalia, or other injury to the female genital organs for non-medical reasons." It can cause infection, infertility, and in the most extreme cases, death. Girls who undergo the surgery face lifelong problems with urination and menstruation, and complications during childbirth.
The practice is commonplace in many parts of Africa and the Middle East, and is particularly prevalent in Ethiopia, Kenya, Nigeria and Egypt. It also affects a significant number of women in the UK. A recent report suggested that more than 137,000 women and girls living in England and Wales have been subjected to FGM - twice as many as previous estimates suggested. Many of these women are refugees or immigrants from countries where the practice is widespread, but some have undergone mutilation while resident in the UK.
Shamed into silence
There are numerous explanations for the fact that no prosecutions for FGM have taken place. The policing of the crime is beset by the same issues as those associated with sexual or domestic violence. In crimes of this nature, victims and witnesses are often unwilling to come forward due to close family or community ties to the perpetrators. "It happens within families, where in every other sense, the little girl is loved and knows she is loved," says Kwateng-Kluvitse. "It's complicated by the fact that it's a cultural practice which many girls from birth have been indoctrinated to think is the right thing to do."
Of course, prosecution is not the be all and end all. "For the law to be used for prosecution, a little girl has already been subjected to the lifelong trauma of FGM," says Kwateng-Kluvitse. "That's the last thing we want to see, as it means the girl has not been protected. We want to ensure that no girl gets cut. Having legislation that prevents and protects is critical, and that is a gap which hasn't been totally filled. The government needs to come up with a clearly defined plan so that we are responding in a systematic, agreed manner, not just in knee-jerk reactions."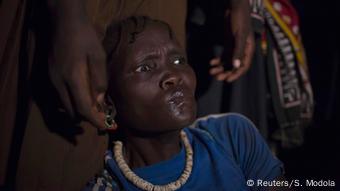 Fighting the humiliation
At its root, FGM seeks to proscribe female sexuality, and, whatever the cultural implications, is an act of extraordinary violence against women and girls. That Dr Dhanuson Dharmasena and Hasan Mohamed are facing prosecution at the very least signifies a shift in the way the law is applied. "The first ever FGM trial in the UK is a key stepping stone toward ensuring an end to this extreme human rights violation," says Wandia.