US President Donald Trump used the visit from South Korean counterpart Moon Jae-in on Friday to promote the economic nationalism that has become his trademark in international policy, highlighting the two country's trade imbalance. While both leaders tried to find a middle ground by talking tough on North Korea, it was also clear that the two had very different ideas on how to handle the nuclear threat.
Trump called a landmark 2012 agreement between the two countries a "rough deal," citing the $17 billion deficit the US runs in bilateral trade. The White House announced that a meeting had already been called to begin "amending the deal."
Ahead of President Moon's visit, South Korea had announced plans to invest $12.8 billion in the United States over the next five years, but that did little to soften Trump's stance.
"We are renegotiating a trade deal right now as we speak with South Korea and hopefully it will be an equitable deal, it will be a fair deal for both parties," the US president said. To add insult to injury, Trump then asked his economic officials to voice their complaints about bilateral trade to Moon personally in front of a group of journalists.
President Trump also accused Seoul of cheating the US economy by helping China bring steel into the country at unfairly low prices.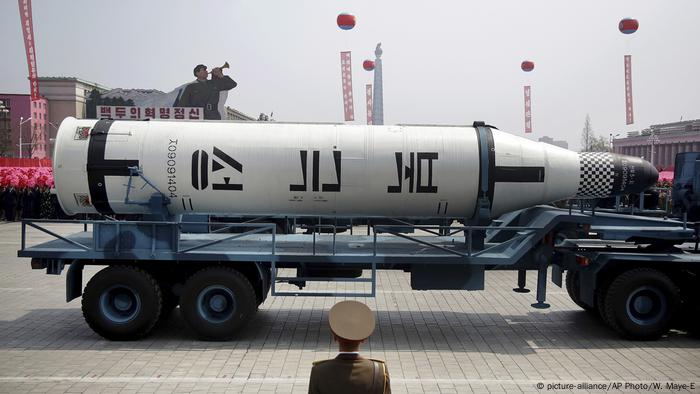 North Korea has continued to work on its missile technology despite international sanctions. There are fears that its Pukguksong rocket could soon be able to reach a regional target.
Trump: No more patience for Pyongyang
The two presidents then switched gears to discuss the threat of North Korea's weapons program, agreeing to work together to coordinate a "stern response" to recent missile tests. However, while Moon has often advocated outreach to Pyongyang, Trump reiterated his belief that "strategic patience" had failed.
Despite the discord, however, Trump accepted an offer from Moon to visit South Korea in the near future, praising the alliance between the two nations as "a cornerstone of peace and security in a very, very dangerous part of the world."
The presidents also confirmed that they will meet Japanese Prime Minister Shinzo Abe on the sidelines of the upcoming G20 meeting in Hamburg to discuss stability in the region.
Treasures returned
If Moon did not get everything he wanted from the trip, he did head home with one very special gift. The US returned two royal seals looted during the Korean War to the visiting president before he left on Saturday.
The Korean government has campaigned for years to see the return of the antiques, which date from the 16th and 17th centuries, during the Chosun dynasty that ruled the Korean peninsula for over 500 years until Japanese occupation in 1910.
Washington seized the items in 2013, and Seoul confirmed that they were stolen antiquities.
es/rc (AP, AFP, Reuters)