The American ambassador to Germany will no longer be faced with the task of explaining Mitt Romney's policies to Germans. Although sent to Berlin by US President Barack Obama, Philip Murphy said on the day after the vote that all this explaining he had to do recently was supposed to convince his hosts that the world wasn't going to end if Romney won.
Maybe this role continues to have an effect. With the election over, Murphy said there is "absolutely a chance for bipartisan cooperation" between the Democratic president and the Republican House of Representatives. Republicans in the House have until now made life difficult for Obama, defending their majority there while falling short of gaining control of Senate, the upper chamber of US Congress.
Points of unity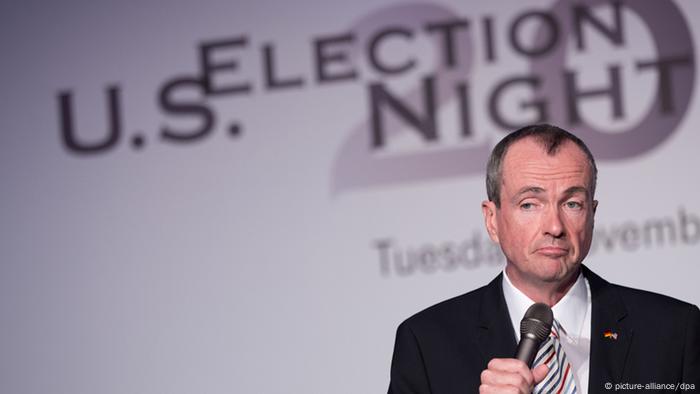 US Ambassador Philip Murphy at an election party in Berlin
Not everyons is as optimisitic. Craig Kennedy, the American president of the German Marshall Fund of the United States, which works to maintain trans-Atlantic relations, said Republicans in Congress "are now dominated by younger, very conservative politicians."
He pointed to two long-serving Republican senators who were recently defeated by Tea Party candidates. Additionally, Obama has been weakened, said Kennedy, adding that while almost every US president gained votes during re-election, Obama actually lost votes. Which he said would make Republicans less inclined to approach him.
Regardless, Kennedy said there are points where the president and Congress can agree. Among these is a free trade agreement between the United States and European Union, which German Chancellor Angela Merkel has championed, so far in vain. Democrats and Republicans could reach the common view that such an agreement is in the best interest of the United States, Kennedy said.
'Widening the Atlantic moat'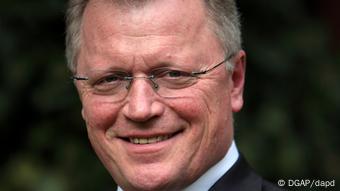 Eberhard Sandschneider is a political scientist at the Berlin-based think tank
Eberhard Sandschneider of the German Council on Foreign Relations, on the other hand, said trade policy will "remain tough." Observers have noted divergent developments for a while now, and Sandschneider said he expects taht "despite Obama's re-election, the Atlantic moat will slowly widen."
Sandschneider, who is also an advises the German government, noted that "it's perhaps not best to be of strategic focus to the US." This is usually the case when there are problems, for example during the Cold War.
Sandschneider also said he saw little potential for movement on another issue especially important to German foreign policy, namely, the relation between NATO and Russia - which has been stressed due to American plans for strategic missile defense in Europe. Sandschneider said the American-Russian relationship, even during Obama's second term, will "be among the messiest," after China.
Berlin awaits Obama
Sandschneider added that over the next four years, Obama will be wrapped up in domestic issues. Kennedy, however, indicated that most presidents, since they don't have to worry about re-election during their second term, "take up more foreign policy."
One thing is certain: Obama will make an official visit to Berlin. Last year when Merkel was in Washington, Obama held up this prospect, should he be re-elected. Merkel reiterated her invitation in her congratulatory memo - now, Obama really can't refuse.