It is in times of crisis that we need our communication networks most - especially our mobile networks - but they often fail.
Even those that survive the hit of a natural or urban disaster may go into meltdown under the strain of all the people dialing the emergency services, or their loved ones, in their time of need.
But researchers from Darmstadt in Germany have been looking into the possibility of establishing crisis communication networks that can automatically "piggyback" domestic wireless routers (using WiFi) in densely populated urban areas.
"It could help workers in disaster areas to stay in contact with the public and central area control - even when mobile signal towers are down," says Kamill Panitzek, one of the researchers at the Telecooperation Lab at Darmstadt's Technical University.
Panitzek and his team will publish their findings in the International Journal of Mobile Network Design and Innovation.
He says internet routers are so commonplace in so many countries that even emergency service personnel in medium sized towns like Darmstadt, which has a population of just 142,000, could tap into wireless signals when required.
Tapping routers
To test the viability of their plan, Panitzek and his colleagues walked through an area of 0.47 square kilometers (0.18 square miles) and pinpointed the location of router signals. Using an Android application to locate the networks, they collected data from 1,971 routers. They say they were careful not to violate any privacy laws.
"Of those located," says Panitzek, "212 were public or non-encrypted routers."
"In the city center there were enough routers to form a mesh network with these routers, assuming they only had a range of 30 meters, and they provided good signal strengths for communication," Panitzek says.
A mesh network is a form of networking where the individual nodes capture and transmit their own data as well as serve as a relay for other nodes.
The researchers say this kind of rich tapestry of intermingled wireless routers could enable emergency service personnel using smart devices, like internet enabled mobile phones or tablet computers, to "piggyback" or tap into the signal of private networks.
"First responders could then access this infrastructure to communicate with each other and command control center," added Panitzek.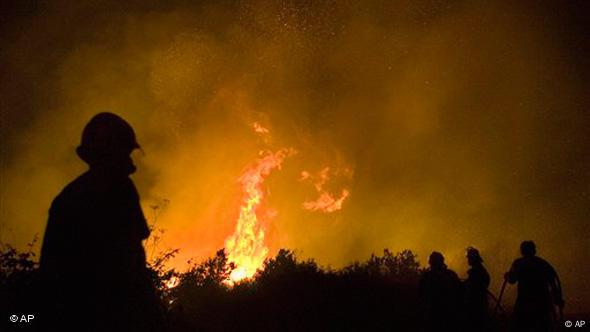 Opening up private networks will be beneficial to first responders in times of crisis, says researcher Panitzek
Switching it on
Instead of rolling out new infrastructure to assist the emergency services sector, the group proposes fitting existing home and office routers with an emergency switch.
"Once that switch is enabled," says Panitzek, "emergency workers would be able to switch the routers into emergency mode," giving those first on the scene a stable internet connection where official mobile signals are down.
Panitzek says the system would not violate a home user's privacy or bar their access to their own network because most routers have an existing guest function that allows visitors to use the WiFi network.
"The emergency switch would enable an open guest mode that protects privacy and would also make the existing communications resources available to first responders."
But there is a cost.
Shimon Scherzer is a former electronic warfare specialist and co-founder of WeFi, a mobile broadband company. He agrees with the concept of using pre-existing infrastructure, but says "special WiFi routers are expensive to install and operate."
Instead, Scherzer suggests telecommunication companies should make an application for users to download to their devices.
"Say it has a password," says Scherzer, "companies can create a repository of those passwords and if I want to participate in this emergency network, I can voluntarily provide my password to the organizer of the network in a very secure way."
Scherzer says this would reduce costs for consumers and internet providers, while at the same time ensuring that the emergency function is "only activated and used when needed."
Open air WiFi
Increasingly, WiFi technology is being tested beyond the realms of traditional domestic use.
In Michigan, a US government-funded initiative has just started testing WiFi technology as part of efforts to reduce the number of road accidents.
The US Transportation Department says the program will enable "vehicles and infrastructure to talk to each other in real time to help avoid crashes and improve traffic flow."
And last month, New York City announced a pilot program that has converted 10 telephone kiosks in Manhattan, Brooklyn and Queens into free WiFi Internet hotspots. The plan is to expand the program to all 12,000 pay phones in the city.
New York Mayor Michael Bloomberg's office says it wants to use existing infrastructure to help New Yorkers and the 50 million people who visit the city each year stay connected.
If the plan matures, it will no doubt enhance access to mobile communication for both consumers and the city's emergency personnel - much like the plan from Darmstadt.