Deutsche Telekom said the stolen data includes customer mobile phone numbers, addresses, dates of birth and, in some cases, email addresses. Bank information or credit card numbers were not accessed, said the Bonn-based firm.
There has reportedly been no indication that the data has been misused, though the Telekom said "extreme criminal energy" was behind the theft.
German newsmagazine Spiegel reported on Saturday, Oct. 4, that is had obtained access to the missing information via a third party. The news apparently came as a surprise to Deutsche Telekom, where the case was considered closed.
Data case resurfaces
"We had assumed that this data had been fully secured as part of an investigation by the district attorney," Philipp Humm, director of Deutsche Telekom's mobile phone division T-Mobile, said in a statement. Data security measures had been fortified since 2006, he added.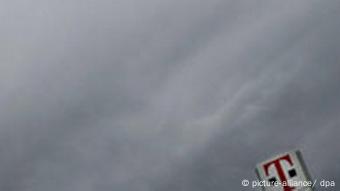 Another dark day for Deutsche Telekom
According to media reports Saturday, Oct. 4, Telekom had contacted the appropriate authorities as soon as the data was stolen in 2006 and an investigation has since been underway.
Telekom said it had conducted research after the theft and discovered that copies of the data had been offered on the black market but had apparently not been bought. Few customers brought complaints pertaining to the data mishap, though a special hotline telephone number was set-up.
The public prosecutor's office in Bonn told reporters that pieces of data had been confiscated from private homes, but that the thieves themselves had not yet been detained.
Security threat for celebrities
Celebrity customers, including comedian Hape Kerkeling and television moderator Guenther Jauch, high-ranking politicians, billionaires and clergymen were reportedly among those affected by the data breach.
For some of them, it could represent a threat to their security if their secret personal telephone numbers landed in the hands of criminals.
Saturday's revelation is not Telekom's first brush with data scandals. Earlier this year, the firm admitted that calls between journalists and board members had been illegally monitored in 2005 and 2006.