A court of appeal freed Khayrullo Mirsaidov on Wednesday after reducing his sentence to a fine of about 80,000 Tajik somoni ($8,500, €7,300).
Arrested last year, Mirsaidov had served nine months of a 12-year jail term handed down in July on charges of embezzlement and providing false testimony. He denies both charges.
Read more: Tajikistan journalist fights for freedom, transparency
The court also ordered the comedian and his family to pay an extra $13,000 to compensate the state for the allegedly embezzled money.
'Illegal decision'
"We're going to keep fighting," Mirsaidov told DW. "I categorically disagree with the decision of the court because it means two years of community service and a big fine. I consider this decision to be illegal. That is why we will appeal again."
When asked what he intends to do in the near future, he said, "I haven't seen my relatives and friends in nine months. Now I will rest and take care of my health, because my nerves especially have suffered severely in all these months. I also want to appeal against the court's decision."
Mirsaidov worked as a freelance correspondent for DW until 2012.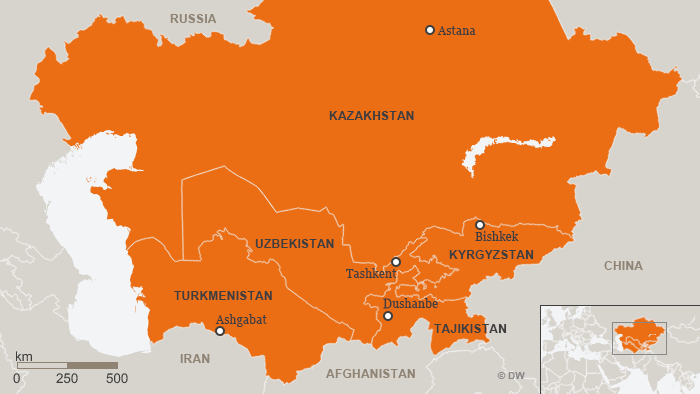 Tajikistan lies in a dangerous part of the world
Trumped up charges
The regional Prosecutor General's Office arrested Mirsaidov in Khujand, in the northern Sughd region, in December 2017.
This shortly after Mirsaidov had appealed for a crackdown on corruption.
In November 2017, Mirsaidov wrote an open letter to President Emomali Rahmon, Prosecutor General Yusuf Rahmon and the head of the Sughd region, Abdurakhmon Kodiri, calling on them to investigate an allegation of corruption.
Until his arrest, Mirsaidov had headed a troupe of Tajik comedians who competed in Russian televised contests called KVN or Club of the Funny and Inventive. The charges concerned funding he received from the Tajik government.
After his sentence, Human Rights Watch and the Norwegian Helsinki Committee raised concerns that he was being punished for challenging authorities over corruption.
Reactions
Danish journalist Michael Andersen wrote on Twitter that the release was "wonderful news," thanking everyone who had supported his campaign #FreeKhayrullo.
Amnesty International called the verdict a "rare victory for freedom of expression," adding that Mirsaidov should never have been charged in the first place.
DW's Markian Ostaptschuk contributed to this report.