Sports betting and other forms of gambling are becoming a phenomenon across Africa. Betting over which sports team might win has become a multi-million dollar industry. By 2022, the global gambling market could be worth $635 billion (596 billion euros), according to new findings by Dublin-based Research and Markets.
In Africa, countries like Ghana, Kenya, Nigeria and South Africa are witnessing a huge expansion in sports betting and other forms of gambling. Lotteries, poker, sport bets, slot machines, casino games, and online gambling is the new trend. Many enterprenuers and foreign companies are pocketing millions thanks to the gambling boom.
In Ghana's densely populated slum Nima, the situation is dire because many unemployed youth spend their few coins in the hope of "making big cash." During the English Premier League, Spanish La Liga and the Champions league, sport gambling becomes the order of the day.
"I just felt like betting and won on my first try. Since then, I have never stopped. There have been many losses and few wins," said 19 year old Baba Seidu. Idriss Musa from Nina was lured into betting by his friends, since then, he has been doing it without his parent's knowledge.
"I started watching football then my friends told me about the betting. So I started," Musa told DW. "I help my father with work so he gives me small money then I come and bet," Musa said.
In Ghana, there has been a rapid increase of betting companies such as Supabet, Mybet, Premier Bet, Eurobet and SafariBet.
Mobile gaming in Kenya
In East Africa, Kenya's SportPesa is taking gamblers by storm. Young Kenyan football lovers are betting heavily leading to a boom in gambling across the nation. SportPesa which was launched in 2013, boasts over one million registered users who can easily bet using their smartphones.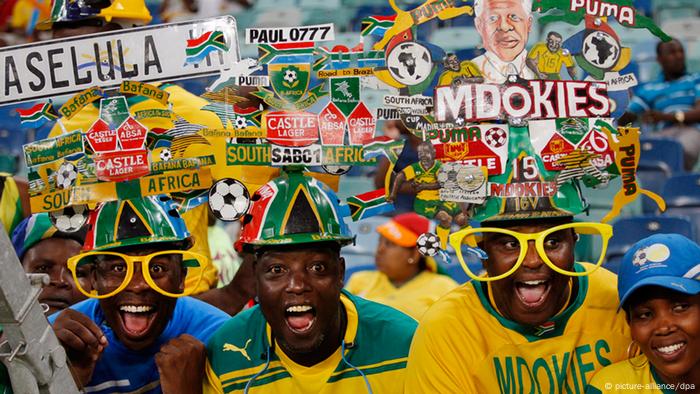 Africa has a strong sports fan base, a potential market for sports betting
SportPesa requires individuals to register as a member with their phone numbers as their user name. Members can then start placing bets on the team they think will win in a particular match, or predict a draw before the game starts.
Chezafutaa, Betway, Betin, Elitebet, Betyetu, Justbet, Easybet, Lucky to You and KenyaSportsBet are some of the companies that allow gamblers to use mobile phones and redeem their prizes through mobile money transfer.The latest entrant is Lotto which promises a guaranteed jackpot of 100 million kshs ($966,000 or equivalent to 908,000 euros).
Proponents of gamling argue that the industry comes with benefits to the economy. Gambling activities serve as a recreational enjoyment to the majority of the youths who also get safe places to pass time. The government earns revenue from the centers and for those without a solid source of livelihood, the wins would also count as benefits for the participants.
Reports estimate that SportPesa earns at least 40 million euros in revenue. The same can be said of betting companies in Ghana which rake in millions in revenue.
China's hand in Africa's gambling
Critics like Ghanaian Efutu Member of parliament Afenyo Markin, accused the Chinese who mainly own and run most of the gambling centers, for taking advantage of young people.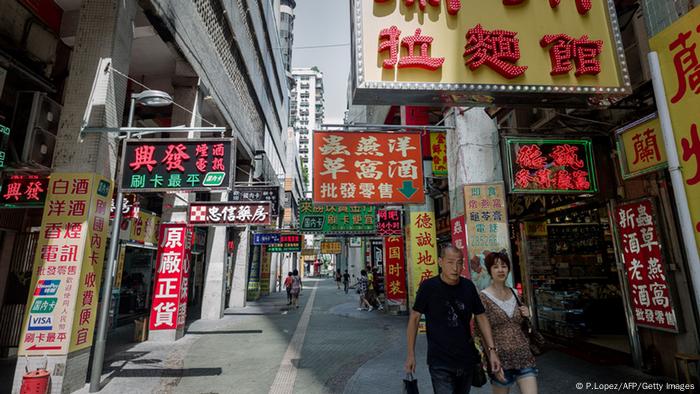 Gambling in Africa has attracted Chinese business people who run some of the centers.
"Those Chinese who have come with their raffle joints, I want to tell them we will encourage the police to close these joints down," Markin told DW. Chinese investors have also been accused of taking advantage of lax laws to operate illegal betting centers in the rural areas. "There are lot of raffle joints in Winneba. Properties are getting stolen because somebody wants money to go raffle," Markin added.
An influx of Chinese goods in many African countries has allowed the entry of cheap internet-enabled mobile phones and slot machines. In Kenya, one can purchase the slot machines for as little as 100 euros directly from the manufacturers. Some of these cheap slot machines are situated in the slums or middle class neighborhoods.
A game of addiction
It only costs a euro or less to bet which means gambling is no longer a preserve for the rich. Many young people like Seidu have been struggling to stop the urge to bet. "That's the challenge I am facing. Sometimes, I want to stop even my mother wants me to stop but I can't. Hey, I can't stop like this, I can't stop. I am still poor," Seidu said.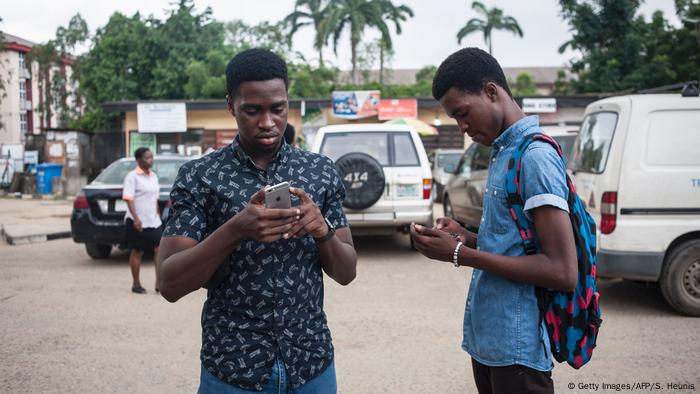 Africa's growing smartphone market has helped increase sport betting in the continent
Musa warned other young people not start gaming to avoid getting hooked."Sometimes when am coming to watch football then the thing [betting] will attract me, then I will start playing," Musa said. The Gaming Commission of Ghana has started a campaign to close down all gambling centers operating illegally. Religious leaders in Nima have expressed concern that gaming firms are luring young people from vulnerable communities who are idle and are looking for an easy way to make money.
Except for South Africa which is a more established gambling market, betting laws in most other African countries are quite recent, and regulation is still poor.
Isaac Kaledzi contributed to this report.