DW: Did the peace summit on the Central African Republic (CAR) achieve any of its objectives?
David Smith: Well, when you put it in those terms, I'd have to say yes, although the bar was set rather low. One of the hopes of the gathering was that a cease-fire would be agreed to. And Seleka has, after much back and forth and a lot of fears that they wouldn't, indeed signed an agreement.
Although reports coming out of Brazzaville say that it's a cease-fire agreement with conditions. Seleka has apparently been asking for more positions within the transitional administration, interim government in the Central African Republic. It's not clear yet if any concessions have been given to Seleka. But the fact that a cease-fire agreement has been signed is certainly good news. I have to say, however, in the same breath that cease-fire agreements signed by Seleka in the past have not been respected for very long.
Did the cease-fire come as a surprise? It was only on Monday that Seleka leader Moussa Daffane said a partition between the north and south is needed in CAR before talks with the Christian anti-Balaka militants can proceed. Would partitioning the country help end the conflict?
No, I think when General Moussa Daffane makes a statement that partitioning of the country is a precondition, I think that's just bargaining to get more power for Seleka. It has come out of Brazzaville as well that Seleka, at least for the time being, dropped the condition of partition as a condition for signing the cease-fire agreement.
Having said that I think it's important to note that whether or not Seleka pushes for partition, de facto partition exists already. There is a line drawn across the country that goes through places like Bambari in the middle of the country where everything to the northeast of Bambari is de facto in the hands of Seleka, and everything to the southwest of Bambari is de facto in the hands of anti-balaka. So whether or not Seleka says it drops its call for partition - that partition is in fact there. It's not a good thing.
The peacekeepers of the African Union-led mission MISCA, the French forces Sangaris and the European forces and later on the United Nations peacekeeping mission, MINUSCA, which will be deployed in September, are all of the opinion that the Central African Republic is one sovereign state which cannot be divided.
It's rather odd that a group of rebels known as Seleka has the power to be able to at least attempt to convince the international community that the Central African Republic should be divided. Because Seleka doesn't represent a majority of Central African opinion. It represents a minority. It's my opinion that the only way that Seleka can possibly believe it has the ability to convince the international community and anybody else, it's because it has support from outside of the Central African Republic. And people who follow the story very closely, feel that much of what Seleka does is driven in foreign capitals, notably the capital of Chad, N'djamena, and to a lesser extent the capital of Sudan, Khartoum.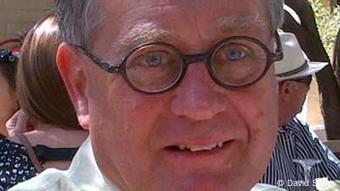 David Smith is an expert on the Central African Republic
Speaking of Chad, Chad has more or less been sidelined in this peace summit and as we all know that it has a great influence in CAR. Was that a mistake to lock them out of these peace talks?
I think the Chadian President Idriss Deby is being very careful at the moment for a variety of reasons. He knows that the UN panel of experts is examining Chad's alleged role in the Central African Republic conflict as we speak. It's in his interest to maintain a rather low profile. He's also riding a wave of support from western nations, notably France. Only a few days ago, France announced that it was going to base its new Africa command in N'djamena, which to some extent is replacing Operation Serval in Mali and regrouping various French forces under one Chadian-based command.
Something else to take note of here is that Denis Sassou Nguesso, the President of the Republic of Congo where the talks have just wrapped up on the Central African Republic sees Idriss Deby as a rival as far as importance in local leadership in Central Africa is concerned. So it's no surprise that Denis Sassou Nguesso would want to keep Idriss Deby at an arm's length. But like I said, Mr Deby is keeping a bit of a low profile right now, knowing that his country is under investigation for what it may or may not have done in the CAR.
David Smith is the Director of Okapi Consulting and an expert on the Central African Republic.
Interview: Chrispin Mwakideu