An international panel of researchers and political representatives in Bonn picked six German institutions -- Berlin's Free University, RWTH Aachen University and universities in Freiburg, Göttingen, Heidelberg and Constance -- to join an "elite" list that already includes two schools in Munich and one in Karlruhe.
A total of nine universities have made the cut and can be considered elite institutions, the German government said. Its so-called "excellence initiative" was developed in 2005.
The initiative is an attempt to boost the country's chronically under-funded colleges by encouraging high level research and competition.
"A new page in the history of science"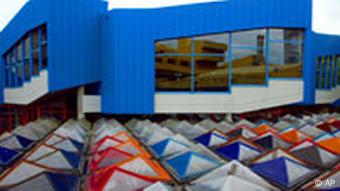 The University of Constance proved it deserved recognition
The nine elite universities will benefit from a total of 1.9 billion euros in extra research funding over the next five years. The major chunk of the money will come from the federal government.
The long-term goal is to put them on par with renowned institutions such as Harvard and MIT in the United States or Oxford and Cambridge in the United Kingdom.

"We wrote a new page in the history of science today," Education Minister Annette Schavan told the DPA news agency. The minister described the initiative as "a huge step for the further development of Germany's system of science."
Money was also earmarked for 21 graduate schools that showed they knew how to promote new talent as well as for 20 "research clusters" that demonstrated they were centers of excellence in particular fields.
Shaking up the system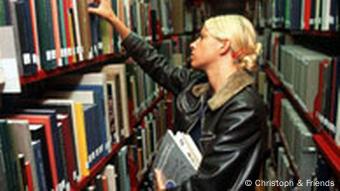 "Elite" universities will get additional money
Proponents of the competition, which drew applications from dozens of German universities, say it has forced the country's higher education system to raise standards and reach for greater heights.
Gerhart von Graevenitz, director of the University of Constance, said the award would open new horizons and opportunities for the university which is located on the Swiss border.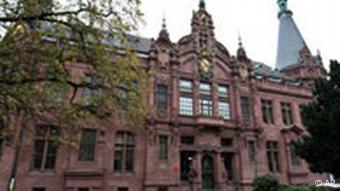 Venerable institutions: the university library in Heidelberg
But, critics say it's the wrong way to boost acheivement.
"The excellence iniative worsens the structural problems of the German higher education system rather than solving them," said Andreas Keller of the Union for Education and Science (GEW).
Keller pointed out that the iniative deepened the gap between the country's various regions since most of the universities that were anointed are located in southern Germany. Not a single one comes from former Communist East Germany.
The union has also said the iniative only focuses on research at universities and ignores actual studies and standards of teaching.