Finnish police said the gunman killed four people at a shopping centre in the city of Espoo.
The bodies of the gunman and his ex-girlfriend were later found at separate apartments not far from the shopping centre.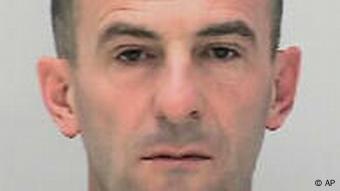 Shkupolli was reportedly known to police for weapons charges
"It has been confirmed that the sixth victim is the suspect. He was found in his home," Chief Inspector Jukka Kaski told a news conference.
Detectives identified the killer as 43-year-old Ibrahim Shkupolli. Local news reports said he was an ethnic Albanian, born in Kosovo, with previous convictions for firearms offences.
Police did not speculate on a motive for the shooting spree, but confirmed that Shkupolli had previously been convicted of abusing his former partner, who had gained a restraining order against him.
Scenes of panic
Media reports said the gunman opened fire with a nine millimeter handgun at around 10:20 am at the Sello shopping center in the suburbs of Espoo, sending New Year's Eve shoppers fleeing.
"Everyone was in a panic. They didn't know what was happening and some were crying," one eyewitness told Finnish public broadcaster YLE.
Police said one woman and three men were killed at the shopping centre, where the gunman's ex-girlfriend reportedly worked. It is unclear whether she was murdered before or after the killing spree at the mall.
Several ambulances rushed to the scene after the shooting commenced. The shopping center was evacuated and police cordoned off the area. Public transport services were rerouted and a nearby railway station sealed.
Past shooting incidents
This is the third major shooting incident in the past two years in Finland where gun crime has become a major issue and gun ownership is widespread.
Eleven people were killed in September 2008, when a 22-year-old gunman burst into a school classroom, shooting dead nine students as well as a teacher, before turning the gun on himself.
In November 2007, an 18-year-old student shot dead six students, a headmistress and a nurse before killing himself in a school north of Helsinki.
nw/rb/AFP/Reuters/AP/dpa
Editor: Susan Houlton