In May this year, German engineering firm Siemens reported itself to Brazilian law enforcement authorities. It unveiled its involvement in a price-fixing cartel, and admitted to paying bribes in order to win contracts to build the Sao Paolo Metro.
At the centre of the scandal was Siemens' former senior representative in Brazil, Adilson Primo, who was sacked in October 2011 when evidence first emerged of his wrongdoing in the South American country.
Brazilian daily newspaper O Estado de Sao Paulo reported on Sunday (01.12.2013) that a Sao Paulo court had ordered Primo to disclose financial transactions on a business account he owns. The court is reportedly trying to locate six million euros ($8.1 million) which were allegedly paid as bribes.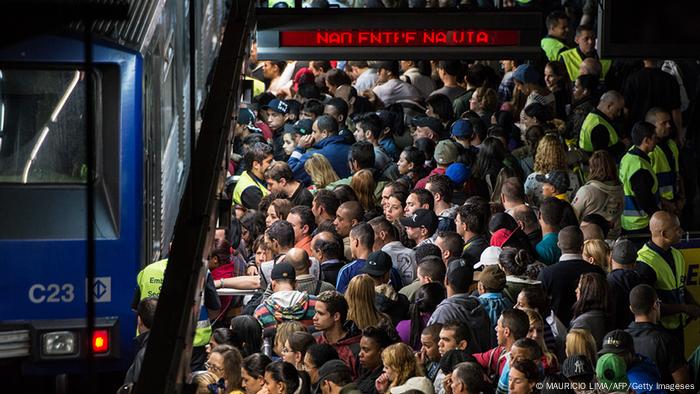 Sao Paulo paid too much for its metro, because Siemens and four other firms manipulated the public tender
Political dynamite
The disclosure of money flows on Primo's account has the potential to cause considerable upset in Brazilian politics. It has already unleashed a fierce dispute between the ruling leftist labor party, PT, and the country's largest opposition force, the Social Democratic PSDB, which rules in the federal state of Sao Paulo.
Both parties accuse each other of having received kickbacks in connection with the Sao Paulo metro tender. According to media reports, police in Brazil's second largest city obtained two documents incriminating senior PSDB leaders. The documents were allegedly presented by another former Siemens manager, Everton Rheinheimer, who left the German firm in 2007 and who is presumed to be collaborating with the authorities.
Rheinheimer's documents reportedly unveil payments to PSDB leaders in Sao Paulo, also in connection with a railway cartel involving Siemens, French conglomerate Alstom, and Spain's CAF group, as well as Mitsui of Japan and Bombardier from Canada.
However, the PSDB leaders rejected the accusations, Brazilian media reported, and even Rheinheimer himself said he hadn't disclosed any documents whatsoever.
Trial to hit election campaigns
Meanwhile, a date for the corruption trial against Siemens and other firms has been set for next year. According to daily newspaper Folha de Sao Paulo, the investigation by Brazil's antitrust regulator CADE took longer than expected, with the result that the trial would coincide with presidential elections in the country.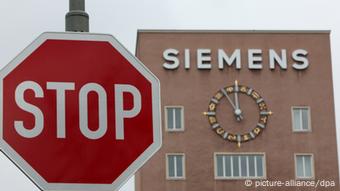 Siemens is trying to be more transparent after business suffered as a result of the scandal
In May 2013, Siemens struck a deal with CADE to avoid criminal proceedings for its involvement in a cartel when bidding for the construction, fitting and maintenance of metro trains in Sao Paulo and Brasilia. The German firm revealed that five global engineering firms colluded to raise bids to 20 percent higher than quotes typically found on the market.
Evidence had already emerged in 2008 that Siemens representatives in Brazil had paid millions in bribes to win public tenders. And just two years earlier, in 2006, Siemens was involved in the biggest corruption scandal in German corporate history, when it was fined 201 million euros for engineering a global system of kickbacks. The entire board of the company resigned over the scandal.